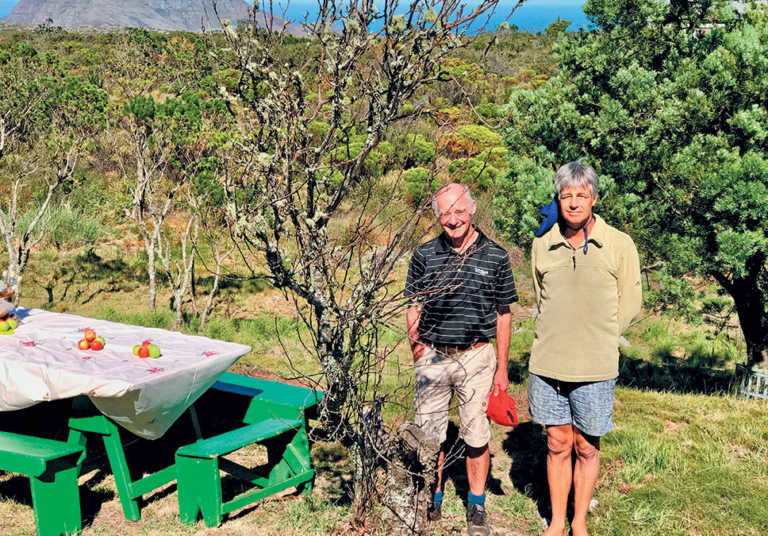 Mark Middleton, convenor of the Table Mountain Hut, told Farmer's Weekly that it seemed as if the tree had been vandalised in June or July this year, but that the last branch was recently removed.
"The tree is situated in the Table Mountain Hut garden, which belongs to the SA Mountain Club and is reserved for members only. Many people, however, walk past the premises each day, who might have been responsible for the damage," he said.
The SA Mountain Club has called for any information that could help identify the vandal.
"We want to send a clear message that someone like this is not welcome at the club. Whoever they are, they need to back off," Middleton said.
Henk Griessel, quality assurance manager at Tru-Cape, said he had been shocked to hear of the damage.
"The tree is estimated to be over a hundred years old, as we suspect it was planted around 1898 by the dam engineer who lived in the hut when the Table Mountain dam was built.
"As such, the tree is part of our heritage and has become a tourist attraction.
"To me, this incident merely illustrates how disconnected city people have become from nature. The same thing happens when they go to Ceres to look at the snow; people chop down any tree with no second thought of what they are doing."
According to Griessel, the apple cultivar was unknown, but it had not been an arbitrary seedling, as the position of the trees had been specified in the hut's garden. The tree bore small, red, striped sour fruit.
Griessel said it was interesting to see the number of apple seedlings growing on the mountain, most likely from pips left by hikers. The trees flourished higher up on the mountain where temperatures were lower.
Despite the damage, Middleton said there was the chance that the tree might survive, as the damage had been done in winter during the tree's dormancy.
He added that it would survive only if "nobody is foolish enough to damage it again".
The tree had started producing new buds and Tru-Cape was planning to repair the damage within the next few weeks.
"We'll try to doctor the tree back to life and give it some fertiliser as a boost, most probably for the first time in its existence," Griessel said.
Tru-Cape has planted cuttings from the tree in the heritage garden on Oak Valley farm near Elgin.