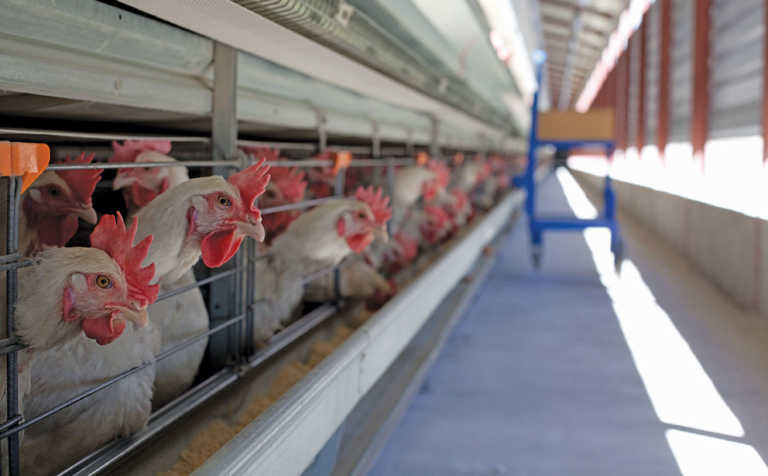 South Africa set a new record for the amount of frozen broiler meat that was brought into the country last year, importing R6 billion worth of chicken.
The South African Poultry Association (SAPA) said in a statement this week that the country imported 538 434t of frozen broiler meat in 2018, up from the previous record in 2016 of about 528 000t.
READ Foot-and-mouth disease hampers hide and skin exports
The report, based on SARS statistics, found the majority of about 380 000t comprised of frozen bone-in portions.
SAPA general manager, Izaak Breitenbach, said there was a clear indication that the crisis faced by local producers was getting worse. He said every ton of poultry meat imported represented South African jobs that were either lost or not created at all.
"SAPA has calculated that we could create 30 000 jobs by replacing chicken imports," he said.
READ Free-range chickens: Part-time farmer's success on rented land
CEO of Country Bird Holdings, Marthinus Stander, told Farmer's Weekly that the imports were an "opportunity lost".
"Money is flowing out of the country and jobs are being lost," he said.
He spoke about "predatory dumping", where imported bone-in portions were being sold for as little as R15/kg.
"That is completely divorced from the cost of production," he said.
READ How to succeed with small-scale chicken farming
In addition, it was also money that was not being spent on locally produced grain. Stander said poultry producers utilised 90% of all locally processed soya bean products (oilcake and meal), and after human consumption the industry was the biggest user of maize.
He said 300 000t of broiler meat represented about half of the annual volume of South Africa's biggest producer, Astral.
He concurred with Breitenbach's estimate of creating 30 000 jobs by replacing that portion of imports with locally produced poultry meat.
Stander said industry had included a model for an import replacement programme in its masterplan, which had been presented during engagement with top government officials.
READ Poultry: choose the right bedding for better broilers
SAPA said Brazil had become the major source of both frozen chicken portions and mechanically deboned meat being imported into South Africa in 2018. The South American country had filled the gap created by EU producers due to avian influenza outbreaks in 2017.
According to a summary of December's report on poultry imports for 2018, Brazil had totalled 348 155t, followed by about 90 000t from the US, 33 000t from Argentina, 26 000t from Ireland and then increasingly lower volumes from other countries across the globe.
Stander was also adamant that South African producers were globally competitive when analysed on the cost of whole bird production.
He said this claim would be further supported by a comparative analysis report, including inputs from researchers at Wageningen University in the Netherlands due for imminent release.
Other role players involved in compiling the analysis included South Africa's Bureau for Food and Agricultural Policy (BFAP) and the Fair Play Movement.
Join the Farmer's Weekly News WhatsApp Group for daily news updates.