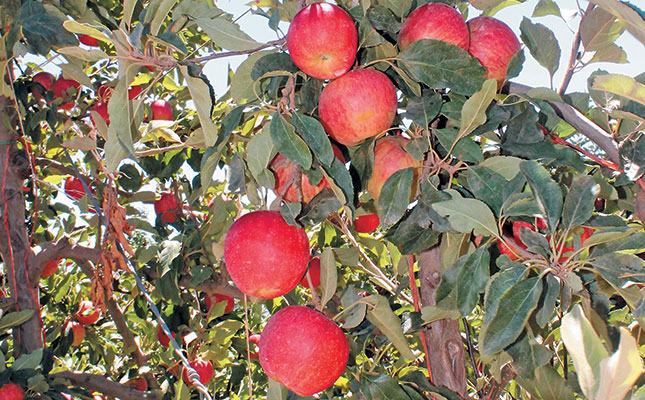 Producer-owned apple and pear packing and storage business in the Elgin district, Two-a-Day Group, recently donated more than R500 000 to the Agri Western Cape drought relief fund.
According to Attie van Zyl, managing director of the business, more than 80% of the growers voted to contribute a per-carton amount to the neediest growers in the Karoo, where the drought's impact had been most severely felt.
"We wanted the amount to be ring-fenced for drought relief, and also wanted all donations to be transparent and traceable, which is why we enlisted Agri Western Cape to handle pay-outs where they will be the most needed," he said.
Recently appointed CEO of Agri Western Cape, Jannie Strydom, said it was really heart-warming to see so much goodwill being shown to members of the agriculture sector during the drought.
He added that the association had been assisting farmers in drought-stricken areas for the past four years and many farmers were still dependent on donations.
According to a statement by Two-a-Day Group, fruit production and, consequently, farmers' incomes had declined 15% during the past season.
For some farmers in the area between Worcester and Villiersdorp, production fell 46% year-on-year.
Despite the reduced volumes, Two-a-Day Group managed to achieve good results for its growers' by further improving efficiencies and thus reducing costs along the value chain.
Roelf Pienaar, managing director of Tru-Cape, which undertakes the marketing of apples and pears on behalf of Two-a-Day Group, said it was "wonderful that even in a belt-tightening business phase people are always willing to be generous and help others".