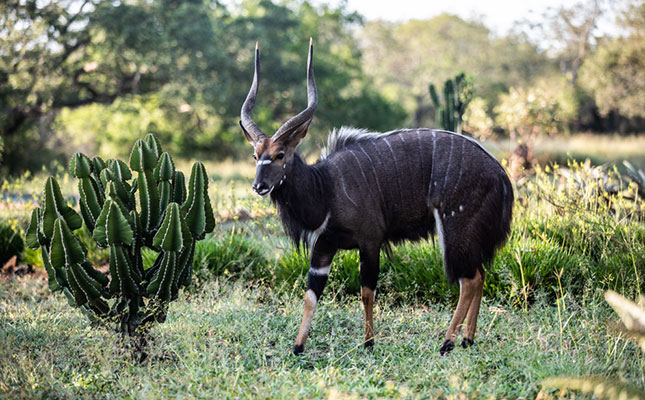 The 12 000ha community-owned Somkhanda Game Reserve (Somkhanda) in northern Zululand, KwaZulu-Natal recently started generating much-needed additional income through the commercial sale of meat harvested from its game populations.
A statement issued by Wildlands, the non-governmental conservation programme that co-manages the Big 5 game reserve with the Gumbi community, explained that Somkhanda had been hard-hit by the ban on safari tourism due to the COVID-19 pandemic.
READ Deer farming: a big export business in New Zealand
Until recently, the only other source of income that Somkhanda had was game ranching and tourism to support over 200 families in the areas surrounding the game reserve.
The statement added that, more recently, Wildlands had partnered with Bosveld Game Meat and KZN Game Meat to expand Somkhanda's wildlife ranching and game meat harvesting to generate more income by selling this meat to a wider market.
The income generated from sales of this meat would be used to fund ongoing sustainable conservation and community development efforts in and around Somkhanda.
READ How to make farming pay with no land of your own
The game reserve's manager, Meiring Prinsloo, explained that the off-take of game meat for commercial sale had been scientifically determined as part of Somkhanda's ecological management plan.
During the dry winter months when water and nutrition for game were reduced, sustainably harvesting Somkhanda's game numbers helped to protect the remaining animals from starvation.
"[…] this opportunity was recognised as one of the most sustainable finance-generating strategies to assist the reserve in earning much-needed funds to drive operations and fill the gaps," he said.
In a May 2020 report, compiled by Wildlife Ranching South Africa, the organisation's CEO, Adri Kitshoff-Botha, said approximately 59% of the country's private game ranches and reserves were involved in harvesting animals for processing into, and commercial sale of game meat.
READ Pretoria breeder's passion to save SA's spotted donkey
"Wildlife ranchers and communities can immediately fulfil an extremely important role in providing game meat as a healthy protein. The carrying capacity of game farms [is] under pressure […]. Animals need to be harvested. Game meat can also be channelled to the needy, through a government social grant system, ensuring a win-win situation by making it economically sustainable for wildlife ranchers as well," Kitshoff-Botha explained.
She added that, while the gradual easing of lockdown restrictions had certainly provided a measure of financial relief to South Africa's wildlife ranching value chain, the true scope of the economic losses and their impacts on this value chain due to COVID-19 were yet to be determined.
Kitshoff-Botha pointed out that, pre-COVID-19 and its associated national and international lockdowns, in recent years South Africa's 20,5 million hectares of "formerly thriving" game ranches annually generated over R3 billion via game breeding; R11,6 billion via local hunters; R2,1 billion via visits by international hunters; and R4,5 billion via game products.
This excluded income generated via ecotourism on game ranches, for which information was not available.