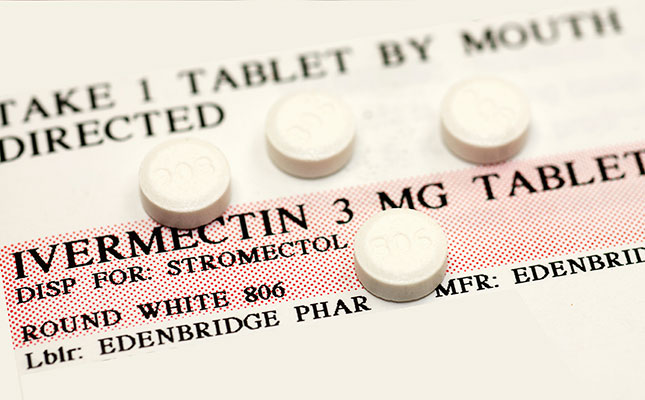 The South African Health Products Regulatory Authority (SAHPRA) has announced that it will allow the controlled use of ivermectin to treat COVID-19 in humans.
During a media briefing on 27 January, Dr Boitumelo Semete-Makokotlela, CEO of SAHPRA, said the approach would be to "facilitate a controlled, compassionate access programme for the use of ivermectin".
This would enable SAHPRA to monitor the use of the drug and get feedback from healthcare professionals on its efficacy.
Guidelines for the use of ivermectin would be published by SAHPRA in due course.
Dr Gerhard Verdoorn, a toxicologist who heads up the Griffon Poison Information Centre and is also the operations and stewardship manager of CropLife South Africa, said it was good news, especially if the administering of ivermectin was being regulated and "in the hands of the medical professionals who will be able to provide the medicine in a controlled manner" and in a formulation for human use.
"Doctors can monitor the use of the medicine and provide treatment as directed."
He added that there was evidence to suggest that the drug relieved some of the symptoms of COVID-19, however, he warned that it did not "kill the virus".
Verdoorn added that people should not use ivermectin products that had been registered for animal use as they had not been proven safe for human use.
Farmer's Weekly previously reported that AfriForum and a group of South African medical professionals were pressuring government to fast-track authorisation for the use of human-approved ivermectin products, which was at present only permitted for extremely limited and highly regulated use in South Africa against certain parasites in people.
The World Health Organization's representative in the country, Dr Owen Kaluwa, warned that "in general, self-medication is far from being a completely safe practice, in particular in the case of non-responsible self-medication".