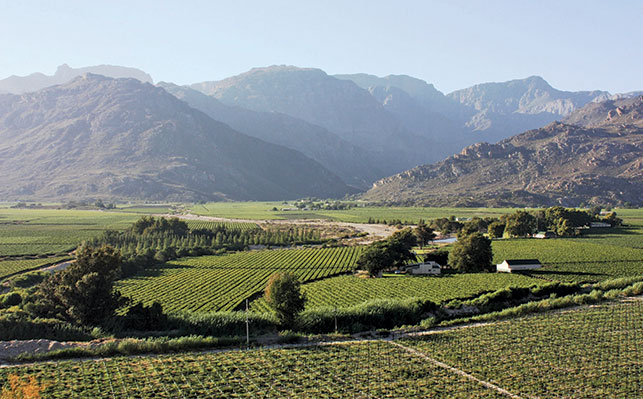 Despite a host of challenges that ranged from government ineptitude to South Africa's poor economic outlook and global threats such as climate change, the country's farming sector was expected to perform well this year.
This was according to Prof Mohammad Karaan, member of the governance committee of the Bureau of Economic Research at Stellenbosch University and Dr John Purchase, CEO of Agbiz, who recently participated in a virtual information day hosted by the South African Society for Enology and Viticulture, and the South African Table Grape Industry.
Karaan said that the failures of government was holding the agriculture sector back.
READ Stats SA adjusts 'food poverty line' to R585 per month
"The harsh fact is that South Africa is becoming closer and closer to being a failed state […]Overall service delivery has been dismal and the ruling party is in turmoil because of widespread corruption."
He referred to the "institutional meltdown" of agriculture, as reflected in the number of agricultural colleges, institutions and services that have disappeared over the past 20 years, or are no longer fully operational.
Industries should "take matters into their own hands", he said, and not become over-reliant on government to help improve their long-term sustainability.
However, given its valuable contribution to food security and job creation, agriculture probably had the most positive outlook of all the business sectors in South Africa, Karaan said.
While the tobacco, wine and wool industries struggled during the COVID-19 lockdown period, most other industries, especially the citrus and maize industries, had performed well, said Purchase. He expected agriculture GDP to grow by at least 10% this year, albeit from a low base.