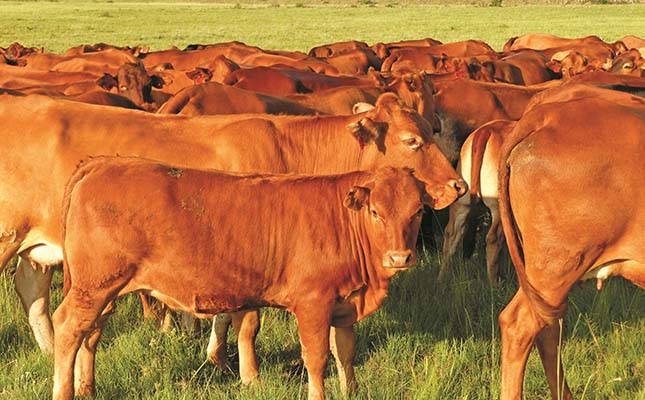 The sluggish reaction of government to the recent outbreak of foot-and-mouth disease (FMD) in North West has been a serious impediment in the race to contain and prevent the disease from spreading further afield.
This was according to Nico Kilian, chairperson of the North West Red Meat Producers' Organisation.
Speaking at the organisation's congress in Klerksdorp on Thursday (25 May), he said farmers and landowners were forced to take responsibility for their own cattle when the disease was first detected and confirmed in the province a few months ago.
Their efforts were seriously hampered by authorities' inaction, and the fact that the final decision-making power with regard to containment measures rested with government.
Kilian said the disease had been caused by the illegal transportation of animals from the FMD-endemic area in Limpopo to an "informal" feedlot in the Potchefstroom/Ventersdorp area, from where it spread to a neighboring stud cattle breeding operation, as well as other farms.
It eventually spread as far as Viljoenskroon in the Free State.
"I must, however, congratulate and thank the Agricultural Produce Agents Council for its pro-active actions and strict application of statutory regulations at auctions as a measure to prevent the spread of FMD.
"I [acknowledge] that the regulations are very comprehensive, but adherence to the requirements is of huge benefit to the livestock industry," he added.
In his chairperson's report, Kilian also expressed concern about the fact that many farmers were lackadaisical as far as testing for brucellosis was concerned.
He said the disease was spreading at an alarming rate, which called for regular testing for the disease since government's testing capacity and facilities had been "dramatically eroded".
According to him, the technology used at official testing facilities, as well as the level of manpower were significantly below standard.
"We as producers need to do all we can to prevent brucellosis, and that is why on-farm testing is so important. We have to do all we can to keep North West's livestock herd as healthy as possible," Killian said.
According to the World Organization for Animal Health, brucellosis was a contagious disease, which could have a significantly negative economic impact on a herd that became infected.
It was also a highly infectious zoonotic disease, and could be spread to humans through the consumption of unpasteurised milk from infected animals, for example.