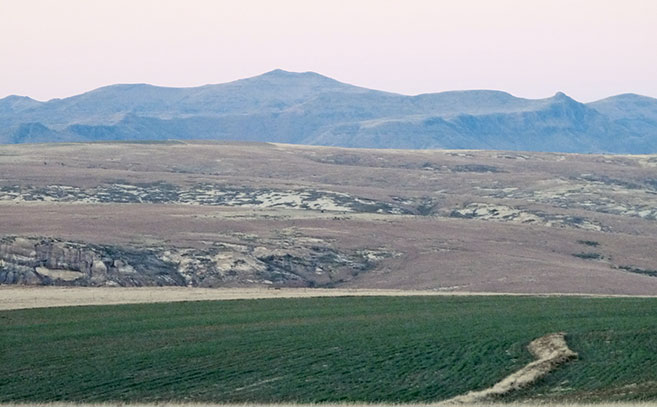 Slow economic growth, a widening fiscal deficit, the need to address the high public service wage bill, and restructuring of state-owned enterprises, were some of the key issues contained in the Medium-Term Budget Policy Statement (MTBPS) 2018 that was tabled by the Minister of Finance, Tito Mboweni, in Parliament today.
Following the technical recession that South Africa experienced during the first half of this year, driven primarily by contractions in agriculture and mining, National Treasury adjusted its economic forecasts, projecting that GDP growth will slow to 0,7% this year compared with the February estimate of 1,5%.
READ Agri sector welcomes Mboweni's appointment
The estimated GDP growth rate for 2019 was decreased from 1,8% to 1,7%. Referring to this subdued outlook, the MTBPS acknowledged that the level of growth was below what was needed to transform the economy.
"Per-capita GDP continues to decline as the economy grows more slowly than the population," the statement said.
In his speech, Mboweni said: "For ordinary South Africans, it has become a difficult time. Administered prices, such as electricity and fuel, have risen. Unemployment is unacceptably high. Poor services and corruption have hit the poor the hardest."
The MTBPS focussed strongly on the need to reform governance of state-owned enterprises and the possible restructuring of these entities.
"We must be frank about the challenges we confront. The quality of public expenditure is often poor and governance problems are often severe, particularly in provincial and local government, and state-owned companies," according to the statement.
READ 2017 budget's implications for agri sector
The statement made several references to the need to restructure state-owned enterprises such as Eskom and SAA, saying that the departments of Energy and Public Enterprises, and National Treasury, had begun work on determining how "a restructured electricity sector can support long-term growth, a secure energy supply, a sustainable electricity utility and higher investment in electricity generation, transmission and distribution".
In a media conference prior to the tabling of the MTBPS in Parliament, Mboweni said, "when we consider the reconfiguration of state-owned enterprises we should be open-minded about inviting equity partners as well as the closure of some functions".
He said in his speech, "Reconfiguring our state-owned companies requires us to take a hard look at how they operate. Our current challenges with state-owned companies present an opportunity to demolish the walls that exist between the private and public sectors."
According to Mboweni, a solution also had to be found to sustainably manage government's wage bill, which currently consumed about 35% of public resources.
"The public-service wage bill constitutes the largest share of government expenditure by economic classification, crowding out other spending. The wage agreement reached in 2018 adds to these pressures," the MTBPS stated.
Mboweni said during the media conference that spending on the public service wage bill should ideally be reduced to around 30% of total expenditure.
He added that if asked by President Cyril Ramaphosa whether the size of Cabinet should be reduced as a possible measure to lower government spending on wages, he would suggest a Cabinet of no more than 20 to 25 people.
"South Africa is at a crossroads. We must choose a path that takes us to faster and more inclusive economic growth and strengthens private and public sector investment," Mboweni said in his speech.