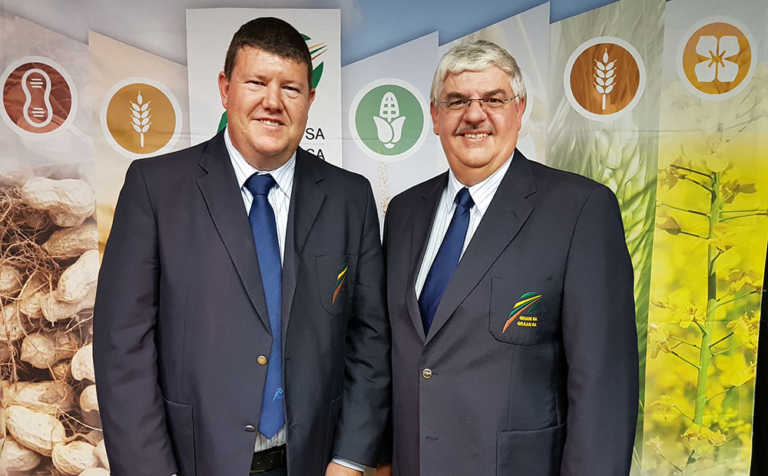 Grain SA (GSA) recently announced that it will dedicate R5 million to serve as collateral to help black potential commercial farmers unlock financing.
The announcement was made by Jaco Minnaar, GSA chairperson, during his address at the organisation's annual congress in Bothaville.
READ More money for black farmer development in Mboweni's budget
Minnaar said this money would not be used to finance farmers, but would rather be made available as surety or collateral for farmers who needed to apply for financing from finance institutions.
He added that this would create a type of safety net that could unlock as much as R40 million in financing by banks or input financiers for these farmers.
Jannie de Villiers, CEO of GSA, said the money was being drawn from funds that GSA had accumulated over several years that had been specifically ring-fenced for farmer development. De Villiers said the initiative would be open to farmers who were members of GSA or part of its development programmes, and that strict criteria would need to be met to ensure applicants had the capacity to service their loans.
"We have to mitigate the risk because we don't want them to default and then borrow against this guarantee. We want this guarantee to carry over to the next season," he said.
De Villiers said GSA currently had about 140 members who were black commercial farmers, and more than 280 black farmers who were potential commercial farmers.
He added that these farmers were only a small percentage of other black commercial or potential commercial farmers operating across the country who could benefit from this type of financing initiative.
READ Agricultural development's education gap
While he said that GSA did not expect to be able to help many farmers with this money, the organisation was hopeful that the initiative would keep growing and inspire others to get involved. "We just want to kick start it," he said.
Minnaar said research had revealed that potential commercial farmers were only managing to produce on about 30% of the land to which they had access. He said this was a result of a lack of financing, rather than other issues such as drought
Join the Farmer's Weekly News WhatsApp Group for daily news updates.