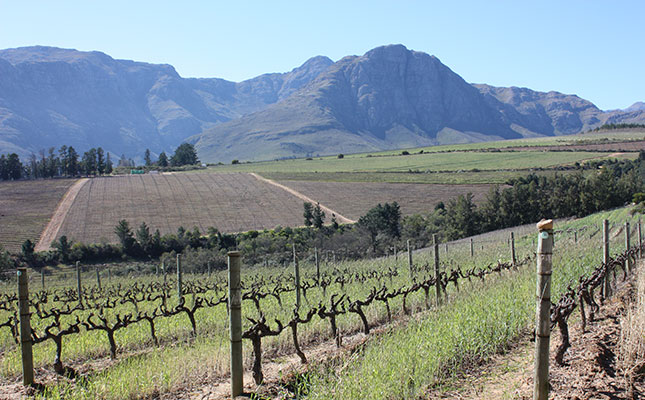 One of the greatest challenges facing South Africa is that people do not have ownership of the land on which they live or work.
This is a particular problem when it comes to tribal trust land, and communities that occupy and farm on state-owned land.
READ Land: access vs ownership
According to Dr Vuyo Mahlati, president of the African Farmers' Association of South Africa (AFASA) and chairperson of the Advisory Panel on Land Reform and Agriculture, who recently addressed the Cape Town Press Club, over 60% of land occupiers do not have title deeds.
Mahlati said the way in which the land crisis in South Africa could be resolved, particularly in rural areas, would be to ensure that people were given title deeds.
This should take the form of "a collective title".
In addition, women, who head the bulk of households in rural communities, should be given special attention when it came to providing long-term leasehold agreements on land owned by the state.
READ SA's first commercial cashmere success story
Pressed on when exactly zero compensation for restituted land would be applicable if Section 25 of the Constitution were changed, Mahlati said many believed there was enough state land available to meet the needs. But this was not true; it had to be applied to private land as well, she said.
For example, only 2% of fruit farms in South Africa were black-owned. She envisaged that district boards would be put in place to identify land that was not being cultivated or productively used.
"We have proposed an expropriation authority of some [kind]," Mahlati said. That board would conduct an area-based study and identify land and buildings that could be targeted.
Asked what would happen to a high-value farms such wine estates and similar properties that may have been held in private ownership for centuries and as far back as the early 1700s, she said: "I don't want to get into that debate. It is not a target [for expropriation]." She signalled that "high-end" properties would not be the place to start with expropriation in any form, whether it was zero compensation or equitable compensation.
Different forms of acquisition
"Expropriation without compensation is just one form of land acquisition. There are different forms … [such as] negotiated settlements. The approach is not wholesale expropriation of everything and everyone. It is in terms of targeted areas."
READ Parliament must right land expropriation detour – Motlanthe
At the same time, one would have to look at historical issues, such as how the land was acquired "and whose rights are being infringed upon", she added.
While awaiting changes to the Constitution to allow for expropriation without compensation, government needed to ensure there was a new Expropriation Bill in place, which replaced the legislation promulgated in 1975 that focused on monetary compensation.
There was also a need for a thorough land audit to establish exactly who owned what, where, and who lived on the land.
READ More money for black farmer development in Mboweni's budget
Mahlati said she believed there was a lot of goodwill among farmers, many of whom wanted to donate their land, or portions of it, to black farmers. However, the donations policy needed to be updated so that it was easy to subdivide these properties.
Treasury also needed to consider introducing legislation that provided tax incentives for such donations of land and buildings.
It also had to be determined whether the land that was being donated could be productively utilised.
"We don't want a situation where people are keen to donate land that is unproductive," she said.