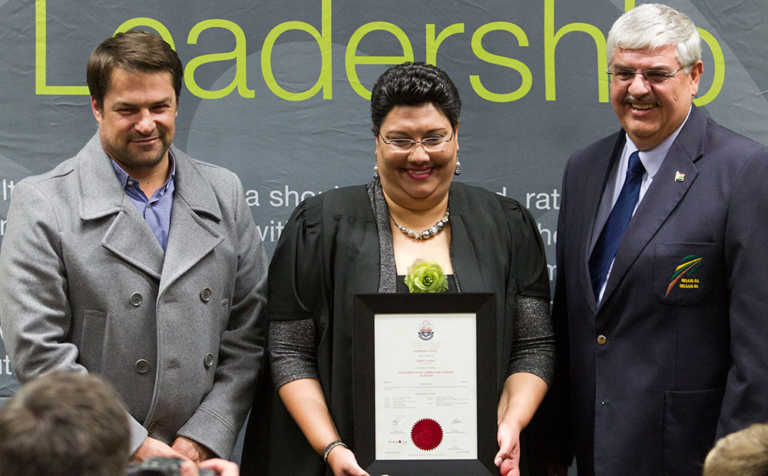 The annual programme, now in its fifth year, is presented by Syngenta in partnership with Grain SA and the University of the Free State Business School.
This year there were 24 applicants to the academy, of which six were women. Of the 24 students, 18 graduated.
The academy project involves four groups, each tackling a specific issue within the agriculture sector.
This year's problems were:
Failing organised agriculture;
Handing over control to the next generation;
Failing agri-talent development platforms; and
A drought recovery strategy and plan for sustainable food security.
They presented their solutions at the graduation ceremony, to much praise.
Grain SA chairperson, Jaco Minnaar, during his opening address to the gathering, said: "If this is the future of agriculture, if you guys are the future of agriculture, we want to be part of it."
"You are the leaders of tomorrow, and you will determine the future of agriculture and the grain industry in South Africa. That's why we as Grain SA, Syngenta and the University of the Free State wanted to invest in you."
Jannie de Villiers, Grain SA CEO, who had sat on the panel offering feedback on the presentations, told the graduates that "they couldn't go into the future with just a hammer in the toolbox".
He said being a leader meant making tough decisions. "Leaders take positions and leaders help people see a better future. What you have done today, going through all of these things, is part of your toolbox to see a better future and also take people there."
"Your toolbox needs to be full of the softer skills, the things we have taught you and you have learnt, and you are going to have to go out and practice them."
Antonie Delport, commercial head of Syngenta SA, also praised the calibre of the candidates.
"We are privileged to have such formidable talent amongst this year's group.  They represent the future of farming and are the trailblazers in agriculture," he said.