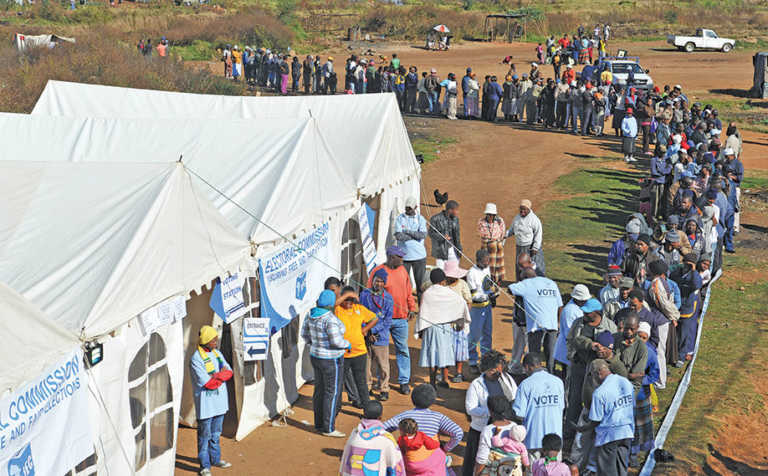 In the run-up to this month's general election, Farmer's Weekly journalists around the country posed the same questions to the seven political parties that performed the best in the 2014 general election.
In addition, three of the most interesting new parties that will be contesting the election on 8 May were also included.
The questions were: "As stated in your party's election manifesto, what is your commitment, firstly, to agricultural development, and secondly, to land reform?"
ANC (African National Congress)
In its 2019 election manifesto, ANC president Cyril Ramaphosa said the party would carry out a sustainable land reform programme that expanded participation in, and ownership of, agricultural production and advanced food security, and helped reverse the apartheid spatial separation of cities and towns.
According to the manifesto, this would be achieved through a range of measures, including expropriation without compensation.
The party intended to support the amendment of Section 25 of the Constitution to allow for land expropriation without compensation. However, this needed to be done in a way that promoted economic development, agricultural production and food security, according to the manifesto.
The party planned to present the revised Expropriation Bill to Parliament to provide explicit circumstances under which land expropriation in the public interest could take place without compensation.
READ 'Urgent overhaul of land reform process needed'
The objective of the Bill was to ensure that laws regulating expropriation would include the principle of expropriation without compensation through just and equitable provisions as set out in the Constitution.
The resolution of all outstanding land restitution claims would also be accelerated.
Ramaphosa said the ANC planned to work with established agribusinesses to ensure that the sector continued to increase its contribution to export earnings, develop greater support for emerging and small-scale farmers, and invest in agricultural research and new smart technologies to enhance the sector's market share in global trade.
The party also announced the development of a sustainable agriculture strategy to mitigate the impact of climate change, and identified new growth areas for production, as well as diversification into new agricultural products that would ensure food security.
The acceleration of title deed transfers to the rightful owners as part of the rapid land release programme had also been prioritised. Parcels of land would be made available to those who wanted to build houses themselves.
The party undertook to ensure that no land was wasted or underutilised by implementing measures to promote urban agriculture and community food gardens to provide national food security and reduce hunger.
ATM (African Transformation Movement) 
The president of the African Transformation Movement, Vuyo Zungula, said ATM was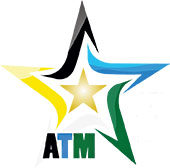 committed to create jobs by investing more in rural enterprises, small-scale farmers, agro industries, agri-parks, rural infrastructure, rural health care facilities, and other initiatives that would eradicate rural poverty.
In line with rural development, the party realised that farming in rural areas was not being prioritised, and therefore the party would assist communities in rural areas to utilise the land productively.
READ Private land reform initiatives are paying off
"We are going to work with agricultural institutions and unemployed youth to resuscitate agricultural projects in rural areas.
"We need to enhance land tenure security in communal areas, prioritise women, resuscitate agricultural colleges, and reintroduce agriculture and entrepreneurship as subjects in basic education, and also modernise agriculture to be the career of choice for the youth."
People needed basic services such as infrastructure, education, health care and sanitation for them to feel the need to remain in rural areas, and grow rural economic activities including agriculture, he added.
ATM would prioritise policy intervention that supported land reform so that land could be redistributed to dispossessed and landless people, along with investment in farming equipment and technical skills transfer to beneficiaries.
"We believe that land belongs to the traditional leaders and must be handed back in a sustainable manner through our land reform policy. This land reform policy must be carried out in a manner that does not tamper with the peace and stability of the country. In rural areas it is mostly traditional leaders that operate on communal land; traditional leaders should administrate land rights," Zungula said.
"Municipalities are failing to deliver basic services in rural areas; therefore the responsibility of land distribution cannot be given to the state."
When people were provided land, they also needed to be provided with resources such as finance and machinery to work the land, so that they are able to contribute to the GDP of the country, he explained.
"To ensure that the promises are [kept], there needs to be accountability, which has been lost in the country.
"South Africa doesn't have a systems issue, it's a people problem; the culture of corruption when it comes to service delivery needs to be changed at all layers of government.
Changing the president of the current ruling party doesn't change the people who are serving under him," Zungula said.
ZACP (Capitalist Party of South Africa)
Kanthan Pillay, founder and chairperson of the Capitalist Party, said the party was unusual because it did not have a set manifesto, but was a party founded on 10 principles. The party has 10 plans that it intended to implement in Parliament.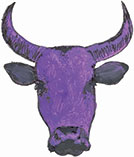 Pillay said these plans did not specifically address agricultural development, but said there had been discussions on the need for investment in agri-technology, as was evident in
"Israel's amazing achievements in that regard with respect to water-scarce agriculture".
"On land reform, we are clear that expropriation without compensation is legalised theft and is simply a political ploy to inflict collective punishment on predominantly Afrikaans farmers."
READ Self-development: shaping young farmers into future leaders
He said that expropriation in the public interest was justifiable in certain circumstances, but such expropriation needed to be at fair market value adjudicated by the courts.
DA (Democratic Alliance)
Annette Steyn, DA MP and spokesperson for agriculture, forestry and fisheries, said the DA rejected the plan to change the Constitution to allow for expropriation of land without compensation.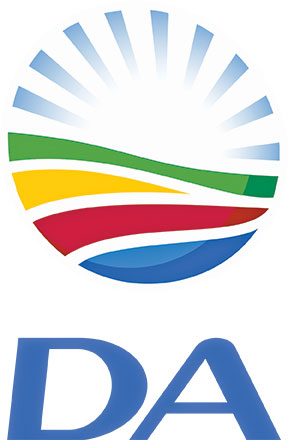 Secure property rights were the cornerstone of any successful economy and uncertainty around these rights would destabilise the South African economy and destroy growth, leading to job losses.
"We do not need to change the Constitution to address the historical dispossession of black South Africans; we need decisive government action," she said.
Steyn highlighted some of the steps a DA government would take to achieve real and effective land reform: prioritise land reform in the National Budget and cut back on wasteful and corrupt spending; work with all stakeholders to give title deeds to those who currently lived on communal land; support land reform beneficiaries with the skills, resources and market access they need to succeed; and prioritise the speedy settlement of all land claims.
READ Homeland consolidation: a forerunner of land reform?
According to Steyn, agricultural development was hindered by policy uncertainty, rural safety challenges, crumbling infrastructure, and climate-related challenges.
"A thriving agriculture sector is vital for the country's economic growth, job creation and food security."
She said a DA national government would ensure that all spheres of government worked together to harmonise local economic development plans with provincial and national growth strategies to revitalise rural economies; make technology available to farmers to boost output and business efficiency; and improve market access for all farmers including small-scale farmers and land reform beneficiaries.
EFF (Economic Freedom Fighters)
According to the EFF's 2019 election manifesto, the crisis levels of poverty, inequality and underdevelopment being experienced in the country could be ended through the reclamation and equitable redistribution of the land.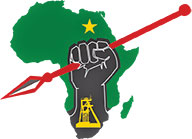 An EFF government would ensure the amendment of Section 25 of the Constitution to allow expropriation of land without compensation. All land would be under the custodianship of the state, for equal redistribution to all.
Land would be distributed in a manner that was demographically representative, meaning that black people would, accordingly, control the majority of the land, as they constituted the majority in South Africa.
A minimum of 50% of the land would also be redistributed to be controlled by women and the youth. Foreign landownership would be abolished and all game reserves would be nationalised and placed under the management of South African National Parks, the manifesto said.
With regard to agricultural development, the EFF said the food economy in South Africa was dominated by the white minority at all levels, from land ownership and agricultural production to the packaging and retailing of food.
South Africa was also still heavily dependent on the importation of finished goods and products.
An EFF government would strictly procure 100% locally produced food. It would protect and subsidise local agricultural production and marketing, and would also regulate the importation of dairy products and ensure that local dairy production was supported and protected.
To maximise agricultural productivity, an EFF government would heavily invest in agro-processing and establish agricultural development nodes in each of the nine provinces to increase the quantity and quality of agricultural production in these areas and create one million agricultural jobs, according to the manifesto.
FF Plus (Freedom Front Plus)
Wouter Wessels, an FF Plus MP and spokesperson for agriculture, said South Africa was being threatened by unreliable climatic conditions, increasing production costs, and a lack of government support in the form of research, disaster relief and sensible tariff protection.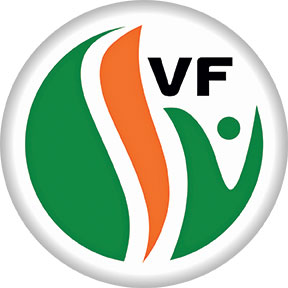 He also cited excessively violent and cruel farm attacks, as well as expropriation without compensation, as being threats.
Wessels said the FF Plus supported greater state expenditure on agricultural research to ensure that institutions such as the Agricultural Research Council and the Water Research Commission placed South Africa at the forefront of research relating to scarce resources.
As one of the primary industries in the economy, agriculture played an important role in job creation, food production and the generation of revenue, he added.
READ How SA cotton industry created 5 500 jobs in four years
"This calls for government support. The agriculture sector must be protected against global tariffs and subsidisation of the dumping of substandard imported agricultural products."
Disaster relief, such as drought relief, needed to be managed effectively to benefit all food producers during natural disasters. Interest-free, short-term Land Bank loans in times of financial need as a result of disasters such as drought were of the essence, he said.
Wessels said the FF Plus insisted on a social, economic and political environment that enabled commercial farmers to ensure food security.
The FF Plus was strongly opposed to expropriation without compensation. "There is enough land available in South Africa for redistribution," he said.
The party held the view that land needed to be retrieved from failed land reform initiatives, and that unused state-owned land needed to be redistributed immediately. Land needed after that had to be acquired on a "willing seller, willing buyer" market-related basis, Wessels said.
The FF Plus opposed the notion that the state had the power to expropriate property.
Wessels said such power needed to reside in the High Court to protect fundamental constitutional rights. "Land is used as a populist political weapon. South Africa cannot allow arable fertile land to become unproductive. Food security is one of the cornerstones of stability," he said.
GOOD
According to a statement by the GOOD party, land and water rights were critical for agriculture; with just 9% of South Africa being arable, ownership of agricultural land and access to water remained highly unequal.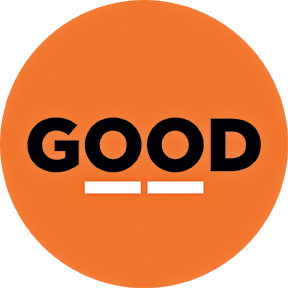 "A GOOD government will accelerate land reform using public land."
The party also intended to help, not hinder, food production by ensuring that access to land, water and electricity worked hand in hand, and to ensure that farmers had ownership of land.
READ Witzenberg PALS is serious about land reform
"GOOD will ensure that beneficiaries of reform projects are firstly able to enter into three-way mentorship programmes with existing commercial suppliers and retailers/exporters to improve access to the market and commercial success. Secondly, they need to have access to agricultural extension officers to assist with improved skills transfer, as well as more efficient technology and assistance in navigating legislation," the statement said.
"GOOD will not ignore urban areas. Suitable properties will be released for urban food gardens, especially in lower income neighbourhoods, to assist with food security."
According to the statement, the proposed Constitutional amendment was a tactic to divert attention from the slow pace of restitution over the past 25 years.
Government regularly expropriated land for new roads, among other projects. According to Section 25 of the Constitution, expropriation for public purposes, including for redress and restitution, the current use, history and original price of the land needed to be considered; in appropriate circumstances, compensation could be zero.
GOOD said access to land in urban areas for housing was also critical, as 70% of the population lived in towns and cities. A Section 25 amendment was not required, but accelerated land reform was needed and achievable.
Local, provincial and national spheres of government had inherited hundreds of thousands of properties from the apartheid government, in addition to the land owned by state-owned enterprises.
"A GOOD government would accelerate land access and land reform in urban and rural areas by using this public land for public good."
IFP (Inkatha Freedom Party)
Launching the IFP's 2019 election manifesto, Prince Mangosuthu Buthelezi, president of the party, said that while the IFP agreed that all South Africans needed access to land to produce food and raise families in dignity and security, land reform needed to be done in a manner that enhanced and protected the country's economy.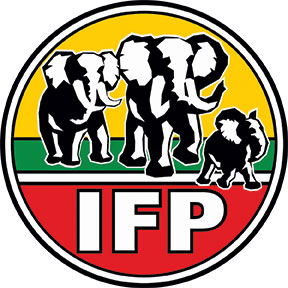 "[Land reform] must not be used by political demagogues to pit people against each other."
Among the party's focus areas on the land issue, the IFP's 2019 election manifesto stated that the party supported land expropriation with compensation, and that it wished to finalise outstanding land claims and reopen the window for further claims.
READ More money for black farmer development in Mboweni's budget
It added that unused state land needed to be used to uplift the poor; targeted government support needed to be given to agricultural initiatives aimed at redressing the socio-economic imbalances of the past, and agricultural science needed to be introduced as a subject at high school level.
"Administration of communal land will remain in the hands of the people, under the custodianship of traditional leadership, with provincial governments providing support to traditional leaders and emerging farmers, and elevating them to a state of commercial farming."
The manifesto further stated that the party would champion issues such as inclusive economic growth with a sectorial focus; encourage foreign direct investment that was needed in specific sectors; support small-, medium- and micro-enterprise development and local economic development; and promote public-private partnerships with a focus on state-owned enterprises and government services.
"The development of an inclusive economy is an absolute priority. This is about human dignity. We need to get our nation working, to alleviate poverty, redress inequality, empower families, and fulfil the rightful aspirations of all our people and future generations."
NFP (National Freedom Party)
The NFP's national treasurer, Ahmed Shaik-Emam, said the party would like to see stakeholders at all levels of South African agricultural development and production receiving the targeted government support they needed.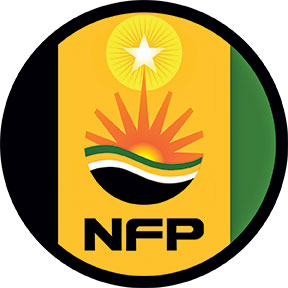 This, together with partnerships between commercial and small-scale farmers, would significantly improve the country's food security, job creation, foreign income generation, and overall economic performance, he added.
READ Successful new farmer development projects around Upington
South African agriculture needed to be supported to take advantage of the country's diverse production conditions, and to grow niche crops for exporting, in addition to existing agricultural production, Shaik-Emam said.
"We should also limit imports of agricultural products, such as chicken and sugar, and instead create an environment that encourages local production."
He said the NFP believed that agricultural development did not require land to be expropriated without compensation from one person to be given to another "simply to get votes".
Shaik-Emam added that the NFP was of the view that the Constitution, in its current form, already allowed for land expropriation, but that this should only be used in cases where privately-owned land was lying idle or was underutilised and the owner was resisting selling it for agricultural production.
"The NFP does not believe that white farmers stole their land. They bought it and made a success of it through investment and expertise. We would like to see them form partnerships with small-scale farmers and share their skills and knowledge to help these small-scale farmers to also become commercial farmers."
He added that the NFP wanted to see the relevant government departments being led by people who were knowledgeable and passionate about agriculture, and would take the initiative to support and grow the sector as a whole.
UDM (United Democratic Movement)
According to a statement by the UDM, agriculture needed to play an integral part in rural revitalisation to alleviate the widespread poverty and degradation that characterised most rural areas.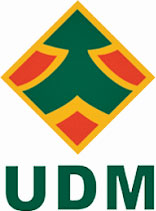 "The UDM proposes to stimulate agriculture and related businesses by using infrastructure development. We are convinced that creating the necessary infrastructure will create jobs and encourage the growth of more employment-creating agriculture-related enterprises. This will also help slow down migration to urban areas."
Special attention would be given to creating jobs and opportunities for women and young people in rural areas, who currently constituted the greatest number of the desperately poor, the statement said.
In particular, a UDM government would develop irrigation schemes, which had been neglected despite successes achieved by the government of the mid-20th century.
In addition, vast quantities of water flowed through South Africa's rivers without being properly applied to agricultural and human needs.
READ The main types of irrigation
Catchment area research and large-scale infrastructure development would be initiated as a matter of urgency, the statement added.
"Land ownership had played a central role in the racially divisive politics of the past, but the incumbent government, with its bungling administration of land restitution and land reform, made matters worse. If land, as a tool to achieve economic emancipation, had been correctly tackled directly after political liberation, we would have avoided the emotional tug-and-pull we now witness."
The UDM believed the land issue could only be definitively resolved at an economic indaba, on the same scale as Codesa.
All stakeholders needed to discuss the macro-economy, with land at the apex of the debate.
From such an indaba a consensus needed to emerge on who exactly would be affected and in what manner; how food security and economic stability would impact implementation; and how government would handle rapid urbanisation, while also addressing the accompanying denuding of rural communities and local economies, the statement said.
Receive the latest agri news via Farmer's Weekly's News WhatsApp Group.