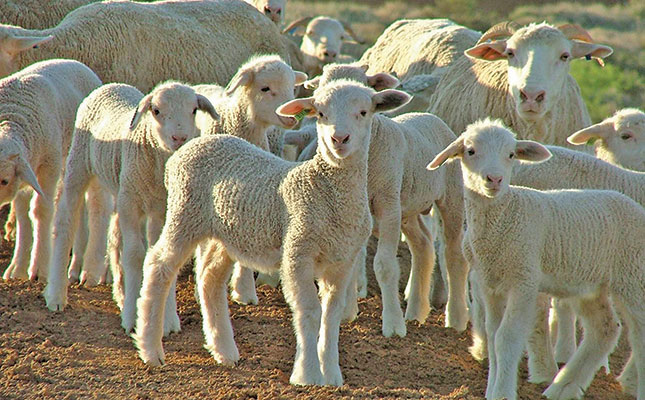 With South Africa now officially in the grip of winter, the country's livestock farmers need to keep a constant close eye on short-term weather forecasts.
This was according to Johan van den Berg, an agrometeorologist at Santam Agriculture, who added that farmers needed to take suitable precautions ahead of extreme cold and wet conditions to prevent animals dying or becoming ill.
Van den Berg said that based on observations of weather data, he expected such extreme conditions to impact the Western Cape over the coming weekend.
"It's currently uncertain how far north-east this weather will travel across South Africa. However, it seems that over the next two weeks there will be parts of the country that experience minimum temperatures of below freezing point," he said.
Leon de Beer, general manager of the National Wool Growers' Association, said that it was important for sheep farmers to provide their animals with shelter to protect them from the cold and the wind during extreme cold and wet conditions.
Farmers could keep their sheep in groups, in walled kraals, or even in storage sheds if no other shelter was available.
"Sheep farmers should avoid shearing their animals when extreme cold weather is expected. And farmers must remember that this type of weather can also be experienced in September when people are expecting the weather to be warming up," said De Beer.
Craig Carter, a production adviser at the KwaZulu-Natal Red Meat Producers' Organisation, said it was essential to provide cattle, sheep and goats with good-quality nutrition to help them survive cold snaps.
In the case of cattle, Carter said gestating animals, first-calf heifers, and sickly animals were at greatest risk of being negatively affected by extreme cold.
These animals needed the best quality grazing available, and this needed to be supplemented with high energy and protein licks during cold weather.
"The cattle need the energy to keep themselves warm. During cold weather it also helps to allow cattle access to shelter, such as stands of wattle or other trees that help protect them from the wind. Animals that are cold-stressed should also be fed packs of vitamins and minerals to help them recover," Carter said.