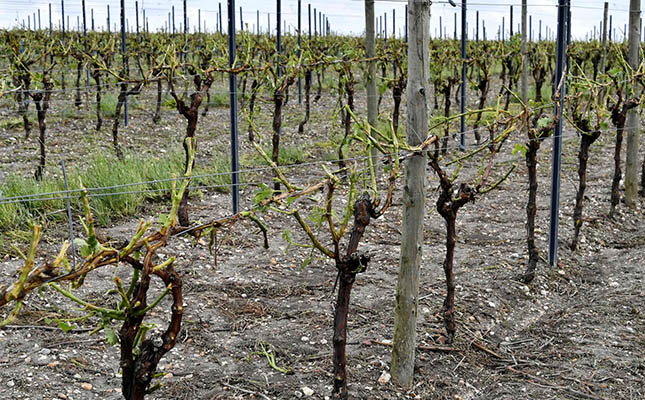 A state of natural disaster has been declared in parts of France after severe storms hit the south-east of the country on Saturday, devastating crops and killing two people while injuring a further 10.
The region was lashed by strong winds and large hailstones that were reportedly the size of ping-pong balls, with the Auvergne-Rhône-Alps region, one of France's main food production centres, hit the hardest.
French minister of agriculture, Didier Guillaume, said the government would organise a "general mobilisation" and introduce emergency measures to deal with what he described as "a catastrophe for farmers".
"Everything will be done to help. The state of natural disaster will be declared," Guillaume said on French television news. "The goal is that no farmers will have to shut down business."
By declaring a state of natural disaster, the French government would be able to speed up the insurance compensation process for victims and ensure that farmers were covered for all goods and property directly damaged by the storm, he said.
According to Guillaume, farmers in the region had lost between 80% and 100% of their crops.
"It's catastrophic. I've rarely seen scenes like this. It's unthinkable that farmers would be forced into bankruptcy because of this."
Grégory Chardon, a fruit grower and president of the local farmers' union in the La Roche-de-Glun district, which was at the centre of the storm, said: "The damage is enormous and widely spread. Grain, greenhouse and vegetable farms, as well as vineyards, have been hit."
"Unfortunately, the season ended for us last night. I don't think I'm going to make it this time," he said.
Storms also struck western Switzerland at the weekend, with hail and strong winds that reached speeds of up to 110km/hour causing widespread damage to homes, schools and public buildings, according to the country's national weather forecaster, MeteoSwiss.