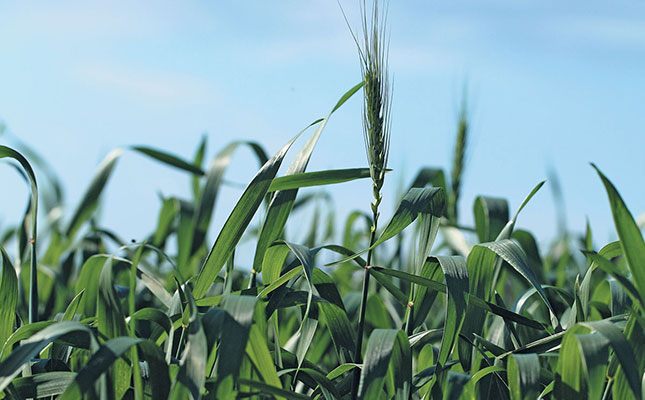 Ongoing load-shedding could have a catastrophic impact on irrigated crops in central South Africa, according to agricultural leaders in the region.
READ Easy, affordable ways to cut on-farm electricity costs
Francois Wilken, Free State Agriculture (FSA) president, said irrigated wheat was at a very sensitive pollination stage and a lack of moisture could result in yield losses.
"Producers [have had] load-shedding twice a day after the implementation of Phase 2 load-shedding [last Wednesday]. Coupled with the heatwave conditions [that are] prevailing over large parts of the country, load-shedding poses a real danger to the quality of crops at the moment," he said.
According to an Eskom directive, the possibility of load-shedding remained low for the rest of the week.
This was largely due to several power generation units being returned to service following maintenance, and achieving "a healthy water level" at Eskom's pump storage schemes.
Customers were nevertheless warned that despite the progress, the power system was constrained and load-shedding could be implemented at short notice.
READ Wind farms: a massive opportunity for SA's farmers
Nicol Jansen, president of Agri Northern Cape, said the way in which load-shedding was managed at present was a cause of serious concern.
Despite ongoing attempts to create a good working relationship with the power utility, the agricultural industry in the province received no advanced warning about the most recent power cuts.
"Forewarned is forearmed. We could have made plans in advance to mitigate the effect somewhat. Eskom had three full days before load-shedding commenced to let us know that [it] was imminent," he said.
Wilken called for a more moderate policy approach to independent power suppliers.
"These suppliers should be allowed to [feed] electricity back onto the power grid. The current processes that need to be followed in order to achieve this seem to be too complicated," he said.