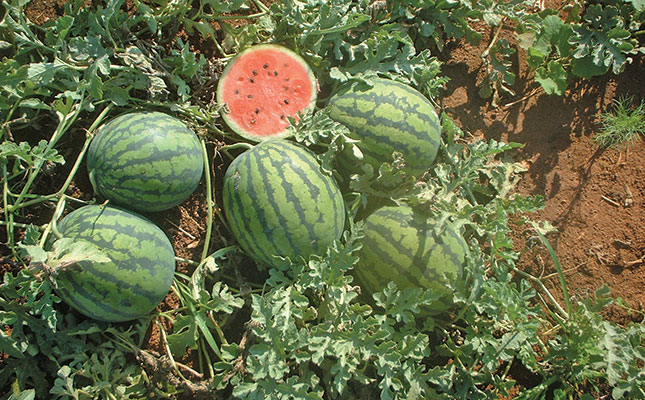 Widespread heatwave conditions are expected across large parts of South Africa from Friday, affecting agricultural output and the quality of fresh produce and grazing.
Mbavhi Maliage, a forecaster of the South African Weather Service, told Farmer's Weekly that temperatures were expected to rise in Gauteng from Friday, peaking at around 37˚C on Saturday and dropping marginally to 35˚C on Sunday.
READ Crippling livestock losses due to Namibian drought – reports
She said that the Eastern Cape was already experiencing scorching heat in parts of the province, while North West, the Free State and Limpopo would not be spared.
According to Maliage, preliminary reports suggested that the temperature would settle at about 30°C for most of Gauteng by Monday, and strong northerly winds would help cool the region by a few more degrees on Tuesday.
But an early forecast for Wednesday suggested that the mercury would rise once more, surpassing 35°C.
Louis Cilliers, managing director of Botha and Roodt Market Agency at the Tshwane Fresh Produce Market, said the heatwave would affect the quality of fresh produce, and farmers were also expected to deliver reduced quantities.
READ Climate change: it's happening faster than you think
Prices, however, would be likely to remain unchanged. This trend would be particularly evident in fruit such as watermelons, which are currently in season.
"Normally, there's high demand when quantities are low and the prices [are therefore] high. But because a heatwave affects the quality, the price won't change because the quality won't be the best," he said.
Eric Mauwane, a vegetable farmer near Tarlton in Gauteng, said a similar heatwave in November last year had led to the farm losing 2ha of broccoli.
The heatwave had caused the broccoli to flower sooner than normal, resulting in sun damage to the florets, which made them unmarketable.
"The best [option] in this situation is to manage irrigation. We try to irrigate in the evening and not during the day," he said.
READ Good marketing knowledge key to fresh produce profits
Dirk Strydom, an economist at Grain SA, said the heatwave would also reduce the yield of wheat currently on the lands in the central Free State region.
"We're at the beginning of the planting season in the central and eastern region of the summer crop [production area] and we haven't had sufficient rain. The heatwave could be detrimental for the soil moisture [needed] for planting," he said.
Maliage also warned that conditions in interior of the Northern Cape, the Klein Karoo and the West Coast region of the Western Cape were extremely conducive to fire.
READ Implementing a holistic grazing management plan
Henning Myburgh, general manager of Agri Northern Cape, said that in a drought situation, a heatwave will also negatively affect grazing.
"Some parts of the eastern region of the Northern Cape still have grazing, [but] extreme heat could affect the quality of pastures as they dry out," he said.