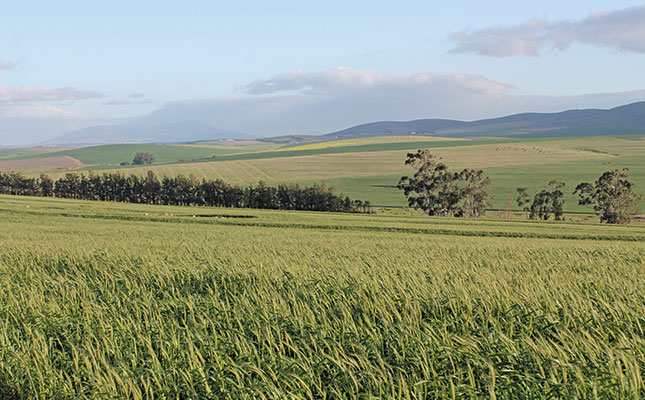 What is the status of labour tenancy claims in South Africa?
In 2003 or thereabouts, the Department of Rural Development and Land Reform (DRDLR) sent labour tenancy claims and associated notices in terms of Section 17 of the Land Reform (Labour Tenants) Act 3 of 1996 to affected landowners.
My law firm was tasked by landowners with handling just over 1 600 of these claims throughout KwaZulu-Natal (KZN) and a small number in adjacent provinces.
I was told that there were about 7 000 labour tenancy claims throughout South Africa. During the past three or so years, the Association for Rural Advancement (AFRA) took the DRDLR to the Land Claims Court (LCC) as a class action to represent labour tenancy applicants in general, and achieved a court order compelling the DRDLR to process and finalise the many claims outstanding since 2003.
As I understand it, AFRA subsequently had to go back to the LCC to get an order for contempt of court against the DRDLR because of the department's failure to implement the original court order. If there's one thing that the DRDLR has repeatedly proven that it's good at, it's to prevaricate.
Over the past three years, I've seen a growing number of Section 17 notices being delivered on landowners by the DRDLR.
I believe that this is as a result of pressure being brought to bear on the department by organisations such as AFRA, due to political pressure with respect to land reform, and due to the growing expectations of labour tenancy claimants who have been waiting for up to 15 years.
What problems have you found in your dealings with the drdlr regarding labour tenancy claims?
I've noticed that in many cases where I've represented landowners against labour tenancy claims, the DRDLR tends to drag its heels when it comes to achieving a final outcome to these claims. I believe this is largely as a result of incompetent or indifferent officials within this department.
Another problem is that the DRDLR uses taxpayers' money to fund all aspects of labour tenancy claims, including legal fees, and even the travel and accommodation costs for claimants, whereas landowners are immediately prejudiced by having to fund all aspects of their defence themselves.
And defending against labour tenancy claims can be expensive.
In some cases, landowners have agreed to a settlement with labour tenancy claimants that provide for relocation of the claimants off the farm. They do this rather than trying to keep up with the DRDLR's far greater, and often frivolous, expenditure on even clearly false labour tenancy claims.
What misperceptions are often created among labour tenancy applicants?
A fundamental problem that I have found is that labour tenancy applicants, and even affected landowners, are often deliberately or inadvertently misled by the DRDLR and by
land rights organisations to believe that once the applicants have lodged a labour tenancy claim, these applicants are then officially recognised as labour tenants.
This is not true, because only the LCC may rule on the validity of a labour tenancy application, and this only after extensive research and submissions have been made by the parties in each case. A labour tenancy applicant is not a bona fide labour tenant until the LCC says so.
What do landowners need to understand regarding labour tenancy claims against them?
Being issued with a Section 17 notice only requires a landowner to admit or deny that the claimant for labour tenancy has a legitimate claim.
For 98% of the just over 1 600 labour tenancy claims that my law firm was asked by landowners to handle, our instructions were to oppose them.
The landowners' denials were based on (1) our clients' perception of the interpretation of what a labour tenant is, and (2) our legal advice based on the information that our clients gave us that the applicants did not fit the definition of a labour tenant.
It's vitally important that landowners facing labour tenancy claims retain and gather as much historical information as possible pertaining to whether or not a claimant was an actual labour tenant before or on the crucial date of 1 June 1995.
The challenge is that landowners who only recently again received Section 17 notices were unaware that they would be required to retain documentation going back almost 24 years in order to effectively challenge these resurrected labour tenancy claims.
Making this situation even more difficult is that land now subject to labour tenancy claims has often changed owners at least once since 1 June 1995. Not knowing that they would be subject to labour tenancy claims in the future, many of the new landowners did not think to ask the previous landowners for relevant historical documentation, such as employment contracts, that oppose the validity of labour tenancy claims.
So what can landowners do to establish whether or not a labour tenancy claim is legitimate?
It's critical that landowners retain all employment documentation pertinent to the names of the people who lodged labour tenancy claims. If, for some reason, landowners are unable to retain hard copies of such documentation, they should at the very least scan these documents onto their own digital data storage devices for safekeeping.
If there is any form of documented proof whatsoever that a labour tenancy applicant was being employed and paid for his/her services as an ordinary farmworker on a farm before or on 1 June 1995, then that applicant could not have been a bona fide labour tenant.
A labour tenant and an ordinary farmworker are mutually exclusive. A true labour tenant would have worked for a landowner predominantly in exchange for living on and utilising a section of the farm for him-/herself.
This was most commonly in the form of six months of labour for the landowner followed by six months of using a portion of the farm for his/her own benefit.
If a landowner cannot find documentation pertaining directly to a labour tenancy claimant?
Documentation pertaining to the employment of the labour tenancy claimant's family members or fellow workers over the same period that the claimant says he/she was a labour tenant can also be used by landowners as corroborating evidence to prove that the claim is false.
The current landowner should also try to interview farm employees and farm residents who can recall the status of the labour tenancy claimant on the farm at the relevant time.
What are some of the key questions the current landowner should ask in such interviews?
Questions should deal with the nature of the employment contract between the previous landowner and the labour tenancy claimant in terms of the Basic Conditions of Employment Act.
For example, was the claimant paid for his/her labour?
Did the claimant have set working hours? Was the claimant given formal leave days or sick leave?
Did the claimant belong to a provident fund?
Did the claimant contribute to the Unemployment Insurance Fund?
Did the employer/landowner pay workmen's compensation on behalf of the claimant?
When interviewing the claimant's fellow farmworkers or farm residents, the current landowner could ask about the nature of the employment contract these other people had with the landowner at that time.
Email Rob McCarthy at [email protected].