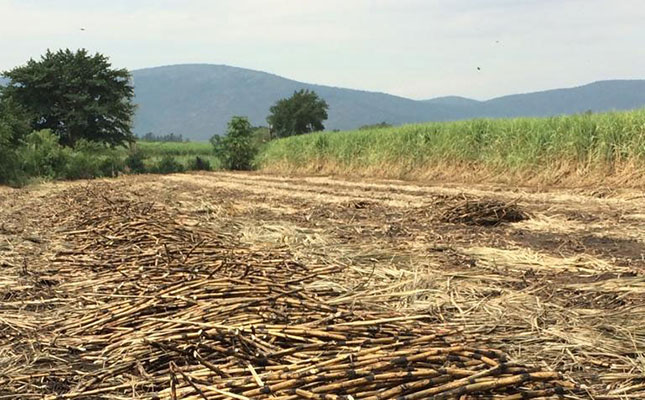 The recent major decline in international crude oil prices is likely to have a significant impact on South Africa's sugar value chain.
Largely due to a dispute between Russia and the Organization of the Petroleum Exporting Countries, combined with market disruptions caused by the coronavirus disease (COVID- 19) pandemic, Brent crude oil prices fell steeply from over US$50/barrel (about R887) in late February to below US$30 (R532) in late March 2020.
Dr Thomas Funke, commercial executive at SA Canegrowers, said the world sugar price had already started to decline as Brazil geared up to produce more sugar and less ethanol from its national sugar cane crop.
Data from the International Sugar Organisation's website showed that raw sugar prices on the New York International Commodities Exchange declined from USc14,86/pound (R2,66) on 24 February to USc10,61/ pound (R1,95) on 19 March.
"The drastic weakening of the Brazilian real has resulted in Brazil making more money from exporting sugar than ethanol. In the previous year, [Brazil's] ethanol-to-sugar mix was around 70/30, whilst now it is estimated it would be closer to 55/45," Funke said.
Ronda Naidu, spokesperson for the South African Farmers' Development Association, said the negative impact of the COVID-19 pandemic on global transport and travel was also contributing to increased international sugar production and availability.
The resulting reduced demand for any type of fuel was another incentive for countries such as Brazil to move away from ethanol production.
"Locally, lower crude oil prices are likely to lead to lower fuel and fertiliser prices. As these input costs are among the top contributors to farmers' expenses, this will be welcomed," she explained.
Funke said any benefits for South Africa's sugar cane growers would depend largely on how the rand traded against the US dollar in the foreseeable future.
Deane Rossler, CEO of the South African Sugar Millers' Association, said the country's sugar milling companies also stood to benefit from lower fuel costs, and where such a company had its own sugar cane growing operations, from lower fertiliser costs.
"The major fuel cost saving for milling companies will be on sugar transport, either to local customers or to the sugar terminals for export purposes," he said.