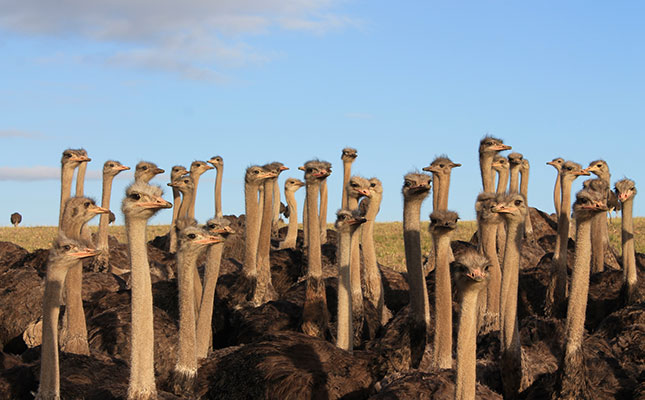 The global luxury leather market has taken a severe knock due to the COVID-19 pandemic decimating the tourist markets where crocodile and ostrich leather products are sold.
Francois de Wet, managing director of ostrich goods manufacturer Cape Karoo International, said demand on the local market for ostrich leather had declined dramatically.
"This is directly related to weak tourist activity. The footwear market for leather shoes in the US and Mexico went down dramatically as well, and demand is about half of what it was before COVID-19. But there are signs that this segment is slowly picking up again."
He added that demand from fashion houses in Europe for high-quality ostrich leather was still strong.
"The main markets for ostrich leather are still the US, Mexico and Europe. Demand in the Far East has dropped over the past 10 years as ostrich handbags have fallen out of fashion, but we hope that [demand from] China will pick up in future."
While demand for crocodile skins had remained stable over the past few years, significant increases in production in South Africa has seen prices deteriorating. This was exacerbated by the pandemic, which reduced demand by 70%, according to Stefan van As, managing director of Le Croc crocodile farm.
"About 45% of the luxury skins market is tourism- based, which is why the market has been so heavily affected. But the market has been undergoing restructuring since 2018, due to a big increase in supply both locally and abroad, where we suddenly saw a big expansion in the number of people farming crocodiles amid a boom in demand pre-2016. While the market was initially able to absorb the extra supply, this is no longer the case," he said.
De Wet added that the supply of slaughter ostriches was often not in sync with demand, as it took a year to raise an ostrich to slaughter age. This meant that, following the dip in the market, supply and demand would be brought closer together this year.
"In the current slaughter season, South Africa will [slaughter] about 165 000 ostriches, which is around 25 000 more than the previous season. Our projections for the 2021/2022 season are that supply will be 15% to 20% down from current levels."