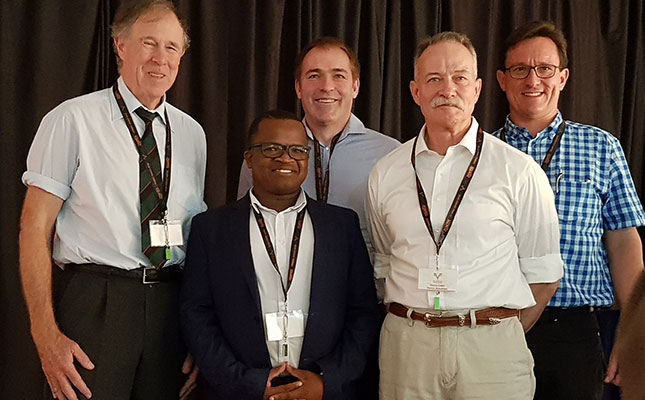 The highly competitive nature of the global beef export market was among the key trends highlighted during the SA Feedlot Association's Cattleman's Conference in Bloemfontein on Thursday.
READ Bonsmaras bring success for small-scale farming couple
Feedlot expert Darryl Clark of Kemin Animal Health and Nutrition in the US, spoke about the current "evolution taking place in the feedlot industry", which included cattle production that was aimed at meeting the food demands of a growing global population.
He told delegates that the global beef cattle population currently stood at one billion head of cattle. "That's about one animal for every seven people," he said.
Clark said this figure was, however, expected to triple during his lifetime, as beef production was stepped up to meet the anticipated food demand by 2050, from an increasingly informed consumer base.
READ Make money from cattle hides
"It is very difficult for any cattle producing country to live in an insular world; you cannot [escape] the information superhighway."
Clark said there were five key trends that had an impact on the industry: the increasingly competitive export market; an increase in carcass values; meat quality; reduced use of feed-grade antibiotics; and technological developments.
READ SA frozen chicken meat imports hit record levels last year
Looking at South African exports in relation to other nations, he said the country was ranked 16th on the list of top 20 nations, with exports of 50 000t in 2018. This figure, however, made up only 0,48% of the global total of nearly 10,5 million tons.
In 2018, the top beef exporter was Brazil with more than two million tons, or nearly 20% of the world total. Second was India with 1,9 million tons, and third was Australia with 1,6 million tons.