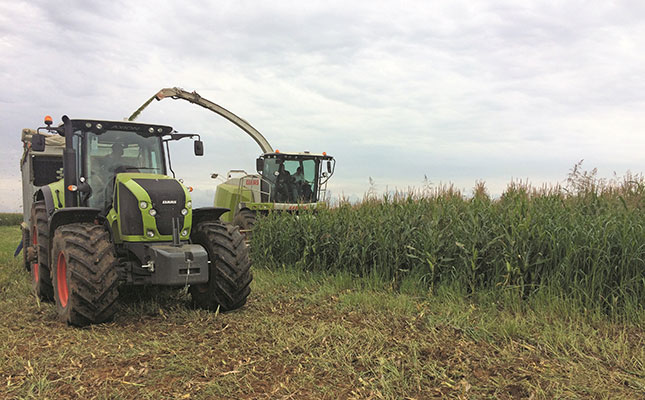 Louw said the country's current interest rate of 4,75% was expected to increase by between 25 and 75 basis points, in response to global interest rate hikes aimed at curbing rising inflation.
She said the unexpected hike of 75 basis points in the US interest rate during June, which reportedly was the biggest that country had seen in 28 years, was putting pressure on South Africa to increase rates by more than 25 basis points to protect the local economy and exchange rate.
Although South Africa's inflation was not as high as the 8,6% in the US, at 6,5% in May, it was still the highest South Africa had seen since January 2017, according to Statistics South Africa.
As far as fuel prices were concerned, unaudited data from the Central Energy Fund showed an under-recovery rate of between R1,64/l and R1,84/l for petrol, about R1,63/l for diesel, and R1,73/l for paraffin, between 27 May and 28 June.
Louw ascribed this to high international oil prices, which reached levels close to US$120/barrel (about R1 933/barrel) in June as a result of the Russia-Ukraine war, coupled with the rand weakening against the US dollar.
In addition, government's temporary relief on the fuel levy was set to decline from R1,50/l to 75c/l by 5 July, which together with the under-recovery could push petrol prices over the R26/l mark, and diesel prices to more than R25/l.
While the increase in fuel prices would significantly increase production costs and leave consumers with even less money to spend on food, it was also threatening food security in the country.
Dr Hester Vermeulen, head of the consumer economics division at the Bureau for Food and Agricultural Policy (BFAP), pointed out that the cost of the division's "thrifty healthy food basket" amounted to R3 172/month in May.
This cost would have increased to R3 397 in June and R3 463 in July if the temporary relief on the fuel levy had not been implemented.
Thanks to the full temporary relief of R1,50 on the fuel levy the actual cost amounted to R3 285 in June, and R3 381 in July with the partial relief on the levy.
"BFAP has calculated that a 1% increase in diesel [prices] results in a 0,53% increase in the BFAP thrifty healthy food basket," Vermeulen said.
Meanwhile, various organisations were calling for government to look at measures to further reduce fuel prices.
Wayne Duvenage, CEO of the Organisation Undoing Tax Abuse (Outa), said in a statement that Outa was not naïve enough to believe that government would scrap the entire fuel levy.
However, he asked for the full R1,50 temporary relief measure to be retained at least until geopolitical factors and the rand exchange rate had improved, and a significant reduction in the price of petrol was achieved.
Duvenage further asked government to either do away with the Road Accident Fund levy, which totalled R2,18, or to separate it from fuel prices.
The DA was also putting the final touches on its Fuel Deregulation Bill, aimed at deregulating the fuel price in South Africa.
Kevin Mileham, DA MP, said the bill was a centre-piece of the DA's "all-out fight to slash fuel taxes and the fuel price, by stripping the ANC government of its power to unilaterally determine the fuel price for the entire nation".
"We want to see a competitive fuel market where retailers will be free to differentiate on pricing and services, and compete for motorists [business], by lowering prices at the pump," he said in a statement.