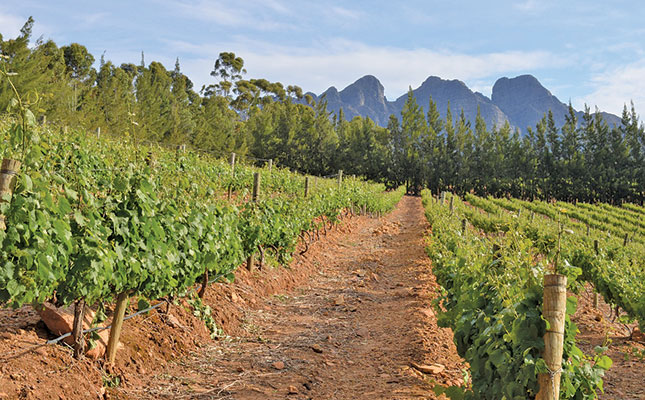 The decision announced by President Cyril Ramaphosa on Sunday (12 July) to reinstate the ban on the sale of alcohol, has dealt another blow to the South African wine industry, which has already lost billions this year due to lockdown regulations implemented to contain the spread of COVID-19.
Ramaphosa said the ban had to be reinstated as government had clear evidence that the resumption of alcohol sales has resulted in substantial pressure being put on hospitals, including trauma and ICU units, due to motor vehicle accidents, violence and related trauma incidents.
READ Food price inflation volatility set to continue
"As we head towards the peak of [COVID-19] infections, it is vital that we do not burden our clinics and hospitals with alcohol-related injuries that could have been avoided. We have therefore decided that in order to conserve hospital capacity, the sale, dispensing and distribution of alcohol will be suspended with immediate effect," he said.
The revised regulations were also published in the Government Gazette immediately after the President's address.
According to these regulations, the transportation of alcohol was prohibited, except when the transportation was in relation to alcohol being required for industries producing hand sanitisers, disinfectants, soaps, or alcohol for industrial and household cleaning.
READ South Africa's on-premise wine trade faces challenging times
It also stated that alcohol could be transported for export purposes, as well as from manufacturing plants to storage facilities.
According to Vinpro, the decision would deal a devastating blow to the South African wine industry, which had already suffered great financial and job losses due to similar bans earlier in the lockdown period.
Vinpro, along with other liquor industry stakeholders, cautioned that further restrictions on sales would affect up to a million people that formed part of the liquor industry value chain.
Kurt Moore, CEO of the South African Liquor Brandowners' Association (SALBA), said that a further restriction on sales would have a disastrous economic impact on the industry, and would continue to exacerbate the loss of excise revenue.
"Further restricting the legal trade of alcohol will fuel the growth in the illicit liquor market, which does not comply with the measures implemented by the industry, and will lead to further irresponsible consumption of alcohol," he added.