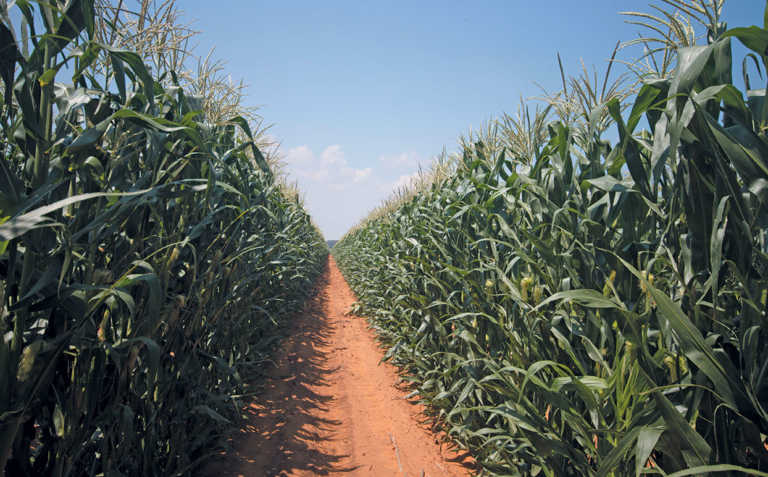 Researchers at the Agricultural Research Council's (ARC) Grain Crops Institute in Potchefstroom have developed a screening method to identify maize cultivars in South Africa that are resistant to the charcoal rot fungus Macrophomina phaseolina.
According to researcher Dr Belinda Janse van Rensburg, resistance information can now for the first time support the maize industry in terms of cultivar selection and the subsequent management of the disease in maize production.
"Using resistant cultivars is the most effective management tool against the development of charcoal rot in maize," she said.
Charcoal rot is a root disease caused by soil-borne fungi. Infection is characterised by the blackening of the plant stems, tissue disintegration and root rot.
The disease is prevalent in the drier areas of the country and tends to flare up during times of drought, when the plants are subject to moisture stress.
Locally, the disease occurs at soil temperatures of between 30°C and 42°C, combined with low soil moisture levels.
The disease is rare in cooler climates and on irrigated lands. Van Rensburg said initial symptoms after flowering included abnormal drying of the upper leaf tissue, stem lodging and premature death.
When plants approached maturity, the lower stem internodes (usually the first five) showed a typical charcoal, grey-black discolouration, which often gave the entire maize field a charred appearance.
Twelve cultivars were evaluated in undercover seedling trials. The treatment included soil inoculation, as well as toothpick cone inoculation.
Field trials comprising 30 cultivars were also conducted in Potchefstroom during 2017/2018. In the field trials, cultivars lS8541BR, PAN5R-591R, and PAN4A-156 had the lowest disease ratings, and cultivars SC506 and US9616 the highest.