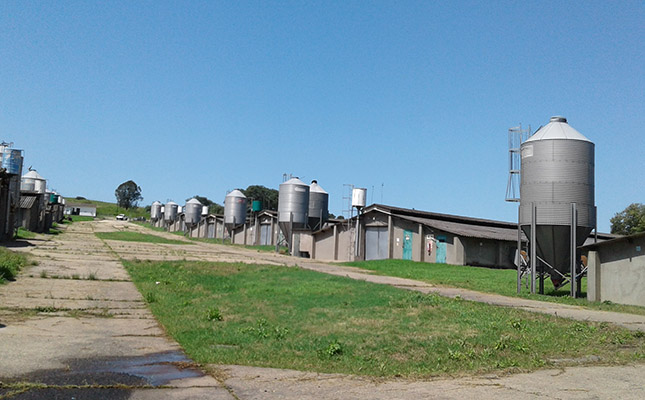 The eThekwini Municipality in KwaZulu-Natal has refuted claims by the DA that the 12 poultry houses purchased by the municipality in 2017 for R14,4 million have fallen into disrepair.
According to a statement by the DA, the eThekwini Municipality had bought these poultry houses from RCL Foods's Rainbow Chicken business for a local economic empowerment poultry production project, but they remained empty and unused.
Khetha Mkhize, a DA councillor on the eThekwini municipal council, said that party members' two most recent visits to the site between Georgedale and Cato Ridge had revealed that the buildings were falling into disrepair and had been vandalised.
Responding to the DA's allegations, eThekwini Municipality's spokesperson, Msawakhe Mayisela, told Farmer's Weekly that the poultry houses and associated production infrastructure had been bought by the municipality to provide an income generation opportunity for 195 local workers retrenched from Rainbow Chicken.
Mayisela added that to ensure that these retrenched workers had all the necessary skills and support to be successful in the planned venture, some were currently receiving production management training.
In addition, the eThekwini Municipality was engaging with government and private sector entities to obtain financial, partnership and mentoring support.
He said that the stakeholders were also in the process of identifying suitable suppliers of indigenous chicken breeds for commercial production in the poultry houses.
He stressed that some of the infrastructure on the property had been vandalised prior to the eThekwini Municipality taking ownership and that the municipality had therefore employed a security company to prevent further damage and theft.
"In order for this project not to be a failure it must not be rushed because doing the latter could sound its death knell. We are anticipating the farm to be in operation early next year," Mayisela said.