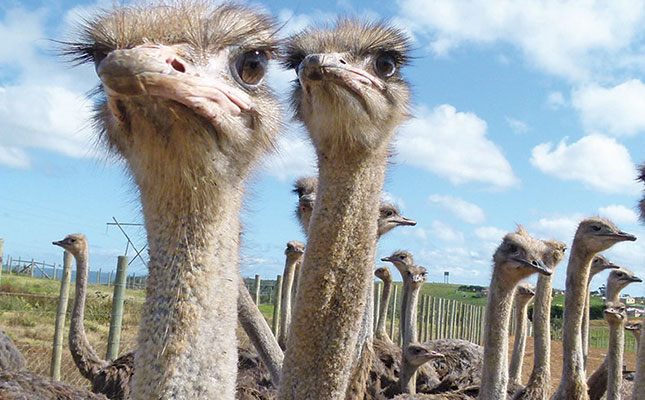 Two of South Africa's largest ostrich processing and marketing companies, Klein Karoo International and Mosstrich, are contesting the Competition Commission's (CompCom) decision taken earlier this year to prohibit their proposed merger.
A statement released by the CompCom at the time said the decision was intended to prevent the merged companies from establishing a monopoly on the domestic ostrich meat, feathers and leather markets.
"When all the factors are taken into account, the commission found that the proposed merger results in a substantial lessening of competition. There were no sufficient efficiency, technological, or pro-competitive justifications, or workable remedies submitted, that alleviate the concerns arising. For this reason, the commission prohibited the proposed transaction."
There was also concern that not only would smaller ostrich products companies be negatively affected by the proposed merger, but that consumers would have reduced access to competitively priced ostrich products, the statement said.
A statement issued by the Competition Tribunal (CompTrib) on Monday said following the CompCom's prohibition of the proposed merger, the two companies approached the CompTrib in a bid to have the decision reconsidered.
"The companies argue that the proposed [merger] is an attempt to stabilise the ostrich industry, which is in a state of decline. They submit that there is no incentive for them to exploit the local market. They also submit, among [other reasons], that the proposed merger will aid the survival of the ostrich industry and create jobs," the CompTrib statement said.
CompTrib spokesperson, Gillian de Gouveia, said it was currently hearing evidence from various witnesses, including Klein Karoo International and Mosstrich, their competitors, ostrich farmers, retailers and economic experts. Final arguments in the hearing are scheduled to be presented on 8 July.
Farmer's Weekly was unable to obtain comment from the management of Klein Karoo International and Mosstrich as they were attending the CompTrib hearing at time of publication.