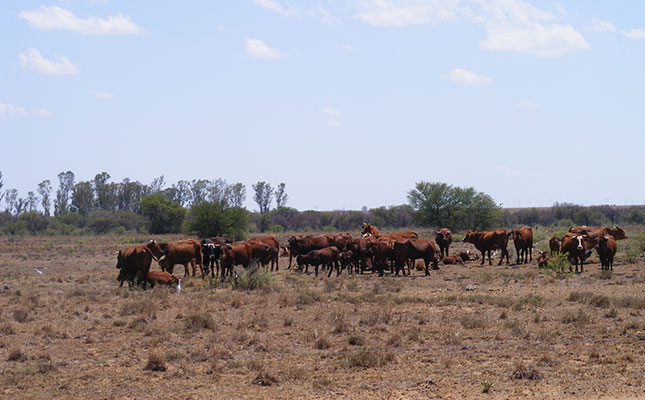 The South African National Disaster Management Centre (NDMC), managed by the Department of Cooperative Governance and Traditional Affairs, had not informed any stakeholders that the money was still available, according to media reports.
Speaking to Farmer's Weekly, Bennie van Zyl, general manager of TAU SA, said that the association had serious concerns about the department's ability to handle disaster management.
READ Steep increase in sin tax will challenge wine industry
"The amount of money, and the producers it was spent on, couldn't assure food security. We have to take into account that more than 65% of South Africa's population is urbanised and depend on commercial producers for food. The commercial producers are not assisted by government [during] drought," Van Zyl said.
Aggrey Mahanjana, Group Managing Director of the National Emergent Red Meat Producers Organisation (Nerpo), told Farmer's Weekly that the association would engage the Department of Agriculture, Forestry and Fisheries (DAFF) in an effort to secure more funds for drought relief.
"The money must not simply roll over to Treasury again. Winter is a month or two away and [even] though rain has [brought] relief [to] some areas, there are still farmers who need help with feed. [The Department of] Cooperative Governance and Traditional Affairs should have stepped forward and said they had funds available," Mahanjana said.
After speaking to a DAFF representative, Mahanjana said that DAFF had not been aware that the NDMC had available funds.
At the time of publication, neither the NDMC nor Treasury had responded to queries.