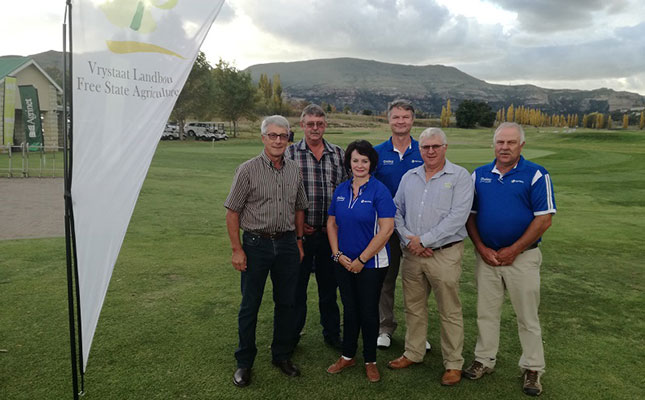 This was according to FSA safety risk analyst Dr Jane Buys. VKB has hosted the golf day for the past five years to generate funds for the Safety Desk."The 2018 golf day, held on 19 April, exceeded the funds that were generated in 2017 by R190 000," said Buys.
"These funds will enable us to continue with and expand our safety structures at grass-roots level, and to manage and implement projects to proactively prevent rural crime, among other things."
Forty teams participated in this year's golf day, which was held in Clarence. They competed for prizes to the value of R80 000. Koos van Rensburg, VKB's MD, said it was a privilege for the business to host the event.
According to him, agriculture played a vital role in wealth creation in both the business sector and the national economy. He added that it was part of VKB's responsibility to contribute to the safety of the province's agricultural sector.
FSA CEO Gerhard Kriel said fundraising events such as the VKB Golf Day made it possible for the organisation to provide a service to its members. "Our members are the people who put food on the tables of the citizens of South Africa. We appreciate all efforts from the public as well as role players in agriculture to become part of FSA's support network."
According to Buys, six farm attacks had been prevented in the Free State thanks to good cooperation between the South African Police Service and rural communities. Farm attacks in the Free State decreased in the first quarter of 2018, with a total of nine farm attacks occurring between January and March.
During the same period in 2017, 16 attacks were recorded. Five of the attacks this year were aimed at farm owners, while four were on workers.