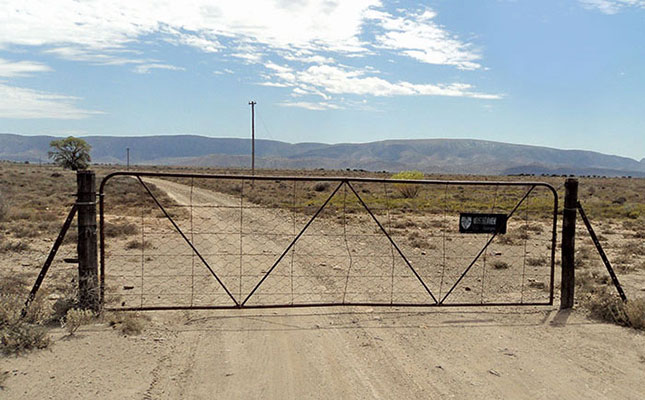 There have been calls for calm as tensions run high after a protest outside the Senekal Magistrate's Court turned violent last week.
The protest was sparked by the court appearance of two suspects apprehended in connection with the murder of 21-year-old local farm manager, Brendin Horner.
READ 'Violent protest in Senekal the result of frustration'
Dr Jane Buys, Free State Agriculture's (FSA) safety risk analyst, said indications were that a large number of people would again congregate in Senekal on Friday, 16 October when the two suspects will make their second appearance in connection with Horner's murder.
She stressed the importance of addressing these matters in a calm, cooperative and rational manner.
"Although the support shown by the protestors is heartening, we urge all to remain calm and not to contravene the law."
Francois Wilken, FSA, president also appealed to political parties and civil organisations and structures not to use the murder for political gain, or to further their own agendas.
In his weekly newsletter on Monday, 12 October, President Cyril Ramaphosa refuted claims that farm attacks were racially motivated. He denounced the murder of Horner earlier in October, and said the killing "should anger and upset every one of us".
"No matter who we are, no matter what community we live in, no matter our race, creed or language, we should be as deeply affected by the death of Brendin Horner, as we are by the many other South Africans who die violent deaths each year," Ramaphosa said.
According to him, such crimes were a stark reminder of the high level of violence in the country.
However, Ramaphosa said that while crime affected everyone, the majority of victims of violent crime were black and poor, and it was young black men and women who were disproportionately at greater risk of being murdered.
The claim that violent crime on farms was part of an orchestrated campaign by blacks to drive white farmers off their land was simply not borne out by the facts, he said.
However, Ramaphosa added, that people who think that farm attacks affected only a small part of the population were wrong, as the farming community was an integral part of the South African economy.
Therefore, violent crimes on farms posed not just a threat to the safety of rural communities, but to the nation's food security.
A farmer from Senekal, who was arrested following the protest action appeared in court on Friday, 6 October, and was charged with, among other charges, terrorism, attempted murder, incitement to violence, and public violence. He remained in custody, pending the outcome of his bail application.