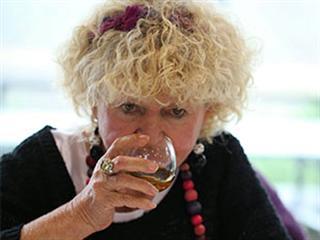 With no less than 100 olive oils entered for judging in three categories – for 'intense', 'medium' and 'delicate' oils – the total number of entries is 58% up compared to 2012.
Nick Wilkinson, chairperson of SA Olive, said this confirmed that the local olive oil industry was expanding and that olive oil producers were increasingly placing a high premium on the results of the competition.
At the beginning of August the olive oils entered into the competition were evaluated by a panel of respected olive oil judges, including Gerrie Duvenage, Reni Hildenbrand, Louise Rabie, Robert Claasens, Leonard Arangies, Benedetta Lami and Anna-Marie Ferreira.
Duvenage, convenor of the tasting panel, said that the standard of entries for this year's competition was very high.
The entries underwent a blind taste and were judged according to the quality, complexity and balance in terms of aroma and taste, said Duvenage.
Top achievers and category winners, as well as the winner of the Olive Achiever of the Year award, will be announced on 21 August.
For more information on the competition and its results follow SA Olive on Facebook and on Twitter