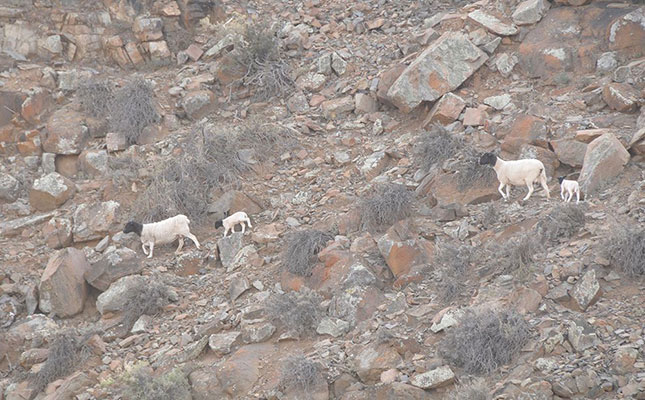 The South African government has received scathing criticism after the classification of drought as a national disaster was revoked.
The notice, published in the Government Gazette recently, was signed by the National Disaster Management Centre's head, Dr Mmaphaka Tau.
READ Always manage grazing with drought in mind
In the notice, Tau said he had made the decision after consulting with provincial disaster management centres; reassessing drought conditions in the country; and following the 4 July lapsing of the National State of Disaster on drought.

In a joint statement, Agri SA's disaster management unit head, Willem Symington, and disaster risk manager, Andrea Campher, said "this type of ill-considered and reactionary announcement […] boggles the mind".
They said government's R139 million drought disaster relief allocation was a drop in the ocean compared with the financial losses incurred by the agriculture sector as a result of the drought conditions over the past five to eight years.
Agri SA's repeated requests for government drought assistance for the commercial agriculture sector had "fallen on deaf ears".
READ Northern Cape drought aid grinds to a halt amid lockdown
"It is of grave concern that [Tau] ignored the fact that large parts of the Western, Eastern and Northern Cape continue to suffer from the effects of the longest drought in 100 years. Agri SA wants to see the research and related data that led to […] the declaration [being] repealed. If this is merely a question of shooting from the hip, heads must roll," Symington and Campher said.
Agri Western Cape's CEO, Jannie Strydom, said Tau's announcement came as a "shock" given that drought conditions in "large parts" of the province were "far from" over.
Revoking the national drought disaster declaration showed that government had little empathy with the agriculture sector, he said.
READ Donations provide lifeline for drought weary sheep farmers 
TAU SA's general manager, Bennie van Zyl, said that even during the national drought disaster declaration period, government did little to support the country's farmers who produced most of the food for its citizens.
"Whether a national disaster is declared or not, we still sit with an absent government that in no way plays a role in stabilising agriculture. The sad thing is that the rationale behind this repeal may rather lie at the level that the state is no longer in a position to help in any way because the fiscus has been drained, either through misuse of funds or through corruption," Van Zyl said.