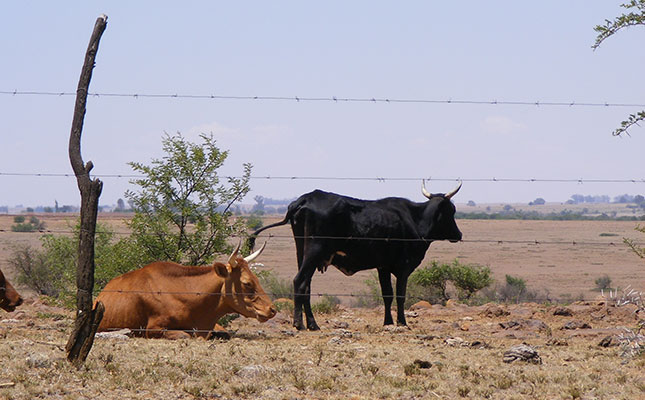 Disaster relief support for the Northern Cape has ground to a halt since the lockdown for the coronavirus disease (COVID-19) pandemic came into effect.
This was according to Nicol Janse, president of Agri Northern Cape. He told Farmer's Weekly the province's farmers were faced with two very significant challenges at the moment.
READ Essential Covid-19 lockdown regulations for farmers
"Firstly, we have to deal with the [national lockdown], [and] secondly, the national state of disaster that was declared earlier this year following the devastating drought in the western parts of the country. It seems as if the drought and the terrible consequences thereof had fallen by the wayside since the COVID-19 outbreak," he said.
Agri Northern Cape was aware of the necessity, and sensitive to, the need for all the steps taken to mitigate the effects of the COVID-19 pandemic, but was, at the same time, extremely concerned about the impact it had on the provision of drought-relief aid as promised by government, he said.
Although the Western Cape had so far received R25 million of the R500 million previously announced by government, nothing had been allocated to the Northern Cape yet.
READ 9 lessons we can learn from the drought
"The catastrophe has been made worse by the fact that commercial farmers do not qualify for the COVID-19 [grant funding] as announced by government. If the fund had been designed in such a way that the drought-stricken farmers could also apply for help, it would have played a decisive role in mitigating the effects of the dearth," Jansen said.
Nothing had so far come of the R300 million that was allocated to the province by the Department of Water and Sanitation.
READ 'Farmers to make water available during coronavirus crisis'
About R85 million of this figure was earmarked for boreholes and water infrastructure in the agriculture sector.
"This makes it even more problematic for the drought-stricken farmers to carry on. A lack of water obviously has a profoundly negative impact on cash flows and the ability to continue with the already severely reduced livestock herds," he said.
View the latest coronavirus updates.