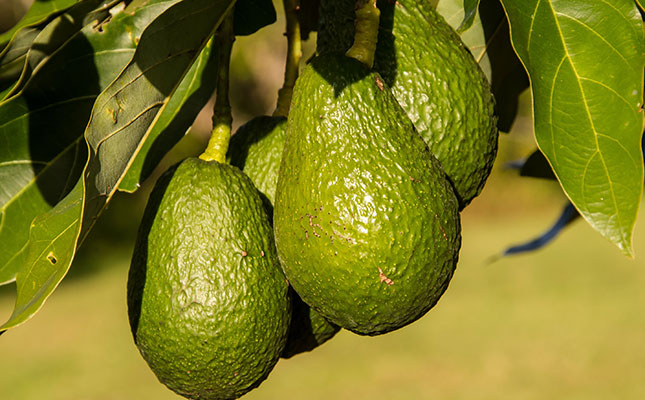 The estimate for South Africa's avocado exports in 2020 has been adjusted down 11,6% from 18,5 million 4kg cartons to 16 million 4kg cartons, due to smaller fruit sizes as a result of the hot, dry summer.
However, even at this lower estimate, 2020's export volume would still represent a handsome improvement compared with the 2019 season when a total of 14,1 million cartons were exported.
READ Macadamia and avocado theft costs industry millions
Derek Donkin, CEO of the South African Subtropical Growers' Association (Subtrop), said lower volumes of certain varieties were exported due to the closure of the food-service and hospitality sectors in many countries, as part of lockdown regulations to contain the COVID-19 pandemic.
These restrictions were now being eased, and restaurant and other hospitality establishments were slowly re-opening. Donkin said there had thus been some positive impact on demand, but supply to these sectors was still not at pre-lockdown levels.
"Every export season comes with its challenges and 2020 has been no exception. COVID-19 has resulted in additional challenges, especially at South African ports, [where capacity] to move fruit as well as productivity [have been affected], in addition to other operational issues."
READ Dwarf avocado trees: low-maintenance, high-yielding orchards
He said the knock-on effect had been that shipping schedules had been irregular, which resulted in fruit arriving on destination markets after longer-than-desirable periods of shipment, which reduced the time marketers had to sell the fruit before quality was compromised.
"South Africa's major competitor on the European market, Peru, landed record volumes of avocados in Europe during the month of June, which has resulted in an oversupply, with a concomitant sharp drop in prices."
Bram Snijder, technical and production director at Lombard Spies Avocado, concurred, saying there had not been a significant increase in demand, due to the large volume of Peruvian avocados on international markets, which had created significant stock levels in Europe.
"Due to this, a reduction in picking has been implemented by exporters to protect our producers from the low prices experienced on the export market. Locally, sales are better towards the end of the month when most people get paid."
Sign up to our newsletter to receive weekly agri-related news.