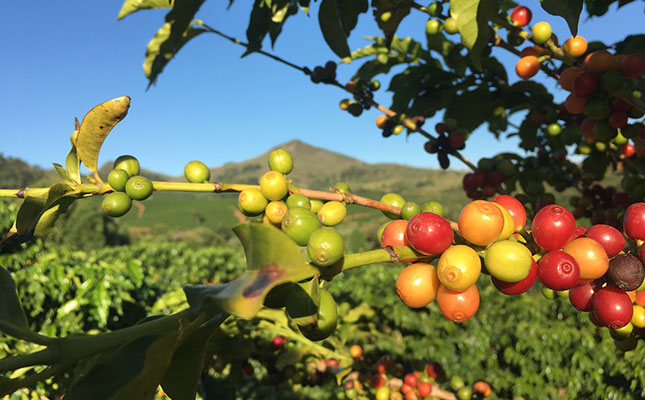 The shortage of migrant workers to harvest coffee beans in South America due to travel restrictions aimed at containing the COVID-19 pandemic, could result in countries such as Costa Rica, not being able to complete their harvests.
Local farmers have warned that if the COVID-19-induced foreign labour shortage was not resolved soon, coffee beans could go unharvested, Reuters reported.
Workers from Panama and Nicaragua, who typically accounted for about two-thirds of Costa Rica's coffee harvesting workforce, were facing serious challenges entering the country.
According to Reuters, coffee prices rallied in March before declining nearly 10% in April.
Adding to farmers' woes, lockdown restrictions in countries around the world introduced to stem the spread of the pandemic had weakened global coffee demand, driving prices down.
Specialty coffee trader, Caravela Coffee, said in a statement that it recently conducted a telephonic survey with hundreds of associated growers in Peru, Ecuador and Colombia.
Most of them said they expected difficulties in hiring workers, adding that they could see losses of up to 10% in the production of export-quality arabica coffee beans.
In Brazil and Colombia, local governments had exempted some migrant workers from restrictions on movement in order to avoid damaging food production, including coffee, or port operations.
In a statement, Colombia's coffee federation said that temporary workers were still needed for much of the harvest there. Moving and housing some 150 000 workers in sanitary conditions would be difficult for growers, as would ensuring that beans were being processed and shipped on time, according to the statement.
In April, coffee exports from Colombia was 32% down on the corresponding period the previous year, due to COVID-19 trade restrictions.
In addition, figures released by Brazilian agribusiness consultancy, SAFRAS, indicated that by 7 July, harvesting for the 2020/2021 season in Brazil had reached 56% of total production, estimated at 68,1 million 60kg bags.
This was well below the volumes harvested by the same time last year, when it reached 68% of production, and slightly below the five-year average of 58% for the period.