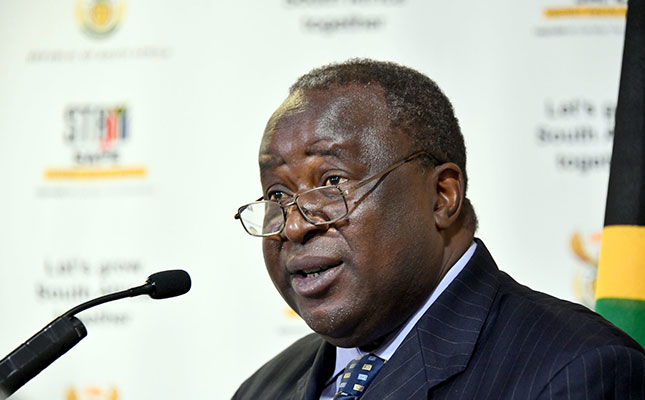 The grim realities that were presented by Finance Minister Tito Mboweni when he delivered the Supplementary Budget to Parliament recently did not come as a surprise.
But expecting bad news does not take the sting out of receiving it. Even before the impact of the coronavirus disease pandemic and the lockdown, South Africa had suffered three consecutive quarters of negative growth.
READ Mboweni heeds industry calls to save the Land Bank
The recession will deepen, according to National Treasury, due to the "profound impact" of the pandemic, resulting in the economy contracting by an expected 7,2% this year. Of even more concern is South Africa's out-of-control debt situation.
As Mboweni warned, "without urgent action in the 2021 budget process, a debt crisis will follow".
The budget deficit for 2020/2021 was revised upward from 6,8% of GDP to 15,7% of GDP, or R761,7 billion.
Gross national debt will be close to 81,8% of GDP by the end of this fiscal year and government hopes that it will be able to stabilise debt at 87,4% of GDP in 2023/2024.
READ Farmer development needs new financing mechanism – Didiza
In an effort to arrest this steady march towards a full-blown debt crisis, Mboweni announced that for the medium-term budget that will presented in October this year, Treasury will adopt a zero-based budget approach aimed at reducing all expenditure that the country can no longer afford.
Zero-based budgeting takes you back to the drawing board; instead of awarding funds to programmes just because they exist, all expenses must be justified anew.
Over the next two months, Farmer's Weekly will invite industry leaders and top economists to submit suggestions on a zero-budget plan for the Department of Agriculture, Land Reform and Rural Development (agriculture department).
To get the conversation started, I've compiled a list of programmes and other spending items that could offer an opportunity to cut some of the fat from the department's budget.
However, at an allocation of around R16,8 billion, which amounts to less than 1% of total state expenditure, it may be prudent to shift funds away from those departments that are wholly ineffective and contribute little value to the country, towards better funding those programmes within the agriculture department that offer the potential to create economic growth and employment.
One programme that should be subjected to thorough scrutiny to determine the true impact it has in achieving its stated goals of youth skills development is the National Rural Youth Services Corps, which received a R90 million allocation for 2020/2021.
Contributions of R121 million per year towards the KwaZulu-Natal Ingonyama Trust Board, an entity with embarrassingly poor audit outcomes for many years running, must also be re-evaluated.
I would also like to better understand how the R144 million budgeted for the Office of the Valuer-General, which is responsible for the valuation of land to be purchased by the state for land reform purposes, will be spent.
Over a quarter of the department's budget, about R4,4 billion, is spent on employee salaries.
Is this significant investment bearing fruit in terms of the services delivered by the department to the farming sector, or would this money be better spent by private sector extension programmes?