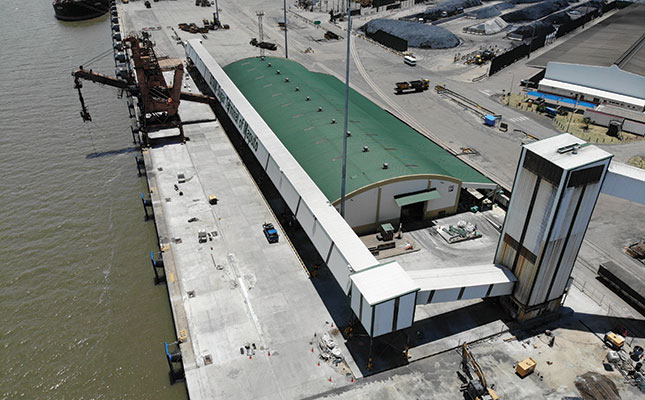 Dawie Scholtz, general manager of the Maputo Port Fruit Terminal, said previous exports via the port had come to an end in 2015, with various attempts to get it going again running aground.
Perceived poor road conditions, fear of roadside attacks, delays at border posts, and a lack of commitment to rebuild the export corridor had all contributed to this.
He said the current process was already a success, thanks to smooth operations and quick turnaround times, and the fact that the Port of Durban was experiencing increased logistical challenges and congestion problems.
The latest initiative was started when co-operation between the Maputo Port Development Company and a newly created company, Maputo Port Fruit Terminal, commenced in 2020 to unlock the Maputo shipping corridor for citrus and other fruit. This was done with support from many role players, after breakthroughs were made in drawing up a comprehensive plan to get exports under way.
Scholtz said crucial to this had been the approval of protocols to allow the exporting of fruit from this port, with the produce being inspected at South African packhouses. A Perishable Products Export Control Board inspector had also been appointed in Maputo to oversee the cleaning and loading of containers.
Shipping lines, such as Baltic Shipping, CMA CGM and Unifeeder, had also come on board, which had convinced several large fruit exporting companies to commit their support.
Scholtz added that the port would have cold storage facilities available from 2023, which would provide export options for fruit and nut producers to all markets. In the absence of cold storage facilities, the main focus was on citrus, which could be loaded at ambient temperatures, with the main target markets being Southeast Asia, the Middle East and Russia.
Maputo Port Fruit Terminal had the capacity to load 300 containers a week, and Scholtz said he expected the facility to handle at least 2 000 containers of citrus a month by the end of September.
He added that there was an untapped opportunity to use empty cold trucks delivering fresh products from Mozambique to markets all over South Africa to send fruit to the Maputo port.