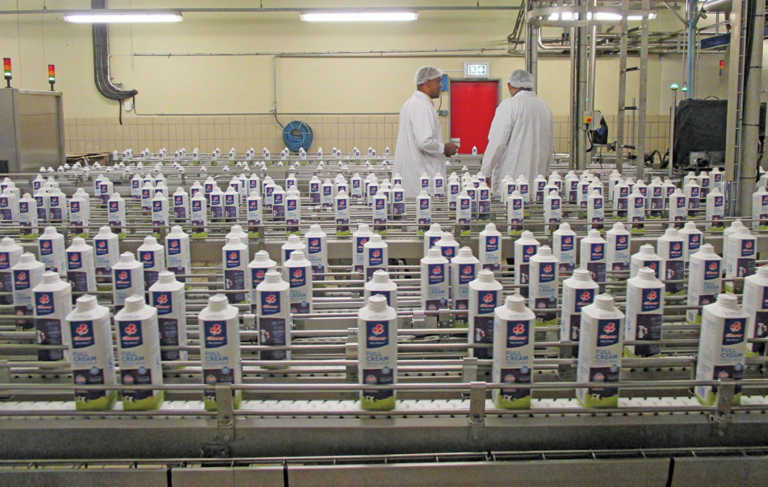 Pressure from pro-Palestinian groups has resulted in South African company, Brimstone Investment Corporation, pulling out of a consortium that intends to acquire Clover Industries for a reported R4,8 billion.
Brimstone was originally a 15% shareholding partner in Milco SA, a company established for the purpose of acquiring Clover.
According to a statement by Brimstone, the company was subsequently subjected to "widespread outrage" by pro-Palestinian groups, including Boycott, Divestment, Sanctions SA, for being involved in the partnership to acquire Clover along with International Beer Breweries Limited that is a subsidiary of Israel's Central Bottling Company.
Following its decision to pull out of the Clover acquisition deal, Brimstone issued a statement via the Johannesburg Stock Exchange's news service explaining that it would be utilising a "back-stop agreement" to exit the deal.
The announcement said Brimstone was already in "advanced negotiations" with a potential, and as yet unnamed, replacement shareholder in Milco SA.
Responding to the news, Boycott, Divestment, Sanctions SA issued a statement welcoming the move, saying that "Central Bottling Company is deeply complicit in human rights abuses and violations of international law".
READ US expert to evaluate grain location differential system
The organisation said these alleged abuses and violations included the company having operations in "Israel's illegal settlements, both in the occupied Palestinian West Bank and in the occupied Syrian Golan Heights".
According to a Clover announcement, the shareholders currently remaining in Milco SA were International Beer Breweries Limited, Mauritius-based investment firm, IncuBev Limited, Ploughshare Investments Limited, which is registered on the Channel Island of Jersey, and the executive management of Clover.