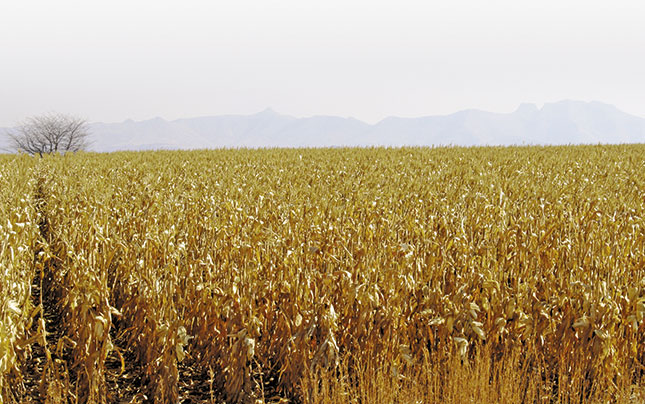 "We believe that total maize exports could reach 2,7 million tons. About 52% of this would be white maize, with 48% being yellow maize," according to Wandile Sihlobo, head of economic and agribusiness intelligence at Agbiz
This estimate is an 87% increase on the 2016 crop, which was the smallest crop since 2007. The three main maize producing areas, the Free State, Mpumalanga and North West were expected to produce 82% of the 2017 crop, according to the Crop Estimates Committee (CEC).
The area estimate for white maize was 1,6 million hectares and for yellow maize it was 985 500ha.
According to Sihlobo, the record harvest that is expected could be ascribed to an increase in the area planted to maize, as well as expected higher yields and favourable weather conditions.
"The large maize crop that is expected will not have a big impact on prices, as it will be a marginal increase," said Wessel Lemmer, senior economist at Absa.
The forecast for the area planted to wheat was 496 350ha, down 2% from the previous season. According to Lemmer, the reason for the decrease was that farmers had planted maize and did not leave any land fallow for wheat production during the previous season, while a further cause was the fact that the review of the wheat tariff had not been concluded, which created uncertainty about future price levels.
The soya bean crop production forecast had been revised up 6% to 1,23 million tons, which would also be the largest crop on record, and was due to an increase in the area planted and expected higher yields.
Although Sihlobo did not foresee any soya bean imports this season, he said it was expected that at least 6 000t would be exported to neighbouring countries.
The sunflower seed production forecast was down 5%, due to the drier conditions which have persisted across the Free State in recent weeks.
"There could be further downward revisions over the coming months, following prolonged [dry weather] in the past few weeks in the later planting areas of North West," he said.