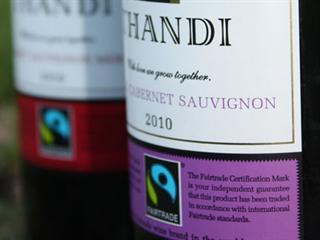 In a recent statement, Fairtrade Label South Africa (FLSA) said sales of Fairtrade wine worldwide increased by 27% in 2013, with over 20,8 million litres of wine sold.
"Approximately two-thirds of all Fairtrade wine sold globally comes from South Africa," the statement quoted FLSA executive director, Arianna Baldo, as saying.
She added that the traditional markets like the UK, Netherlands and Sweden remained the leading consumers for Fairtrade wine, but there was a definite rise in consumption in new markets like SA, Japan and the US.
The market for Fairtrade wine in SA grew by 12,5%, with over 460,000 bottles sold in 2013. According to FLSA, the average price of a bottle of Fairtrade wine in South Africa was R43; for every bottle sold, 70c was paid out in Fairtrade premiums.
There are 94 Fairtrade-certified businesses in SA and sales of Fairtrade products benefit almost 40 000 people locally.
FLSA said in 2013 farming communities on Fairtrade certified farms throughout South Africa earned over R12 million in Fairtrade Development Premium for both local and international sales of Fairtrade labelled products.
The premium gets paid out to farm workers who use the money to invest in projects to empower themselves and their communities.
Almost 50% of the total premium money paid out in 2013 was invested in community projects such as sport programmes, pension schemes, crèches and mentorship programmes.
A further 20% was invested in infrastructure improvements which included upgrading of farm workers' houses and 17% was invested in education and training.