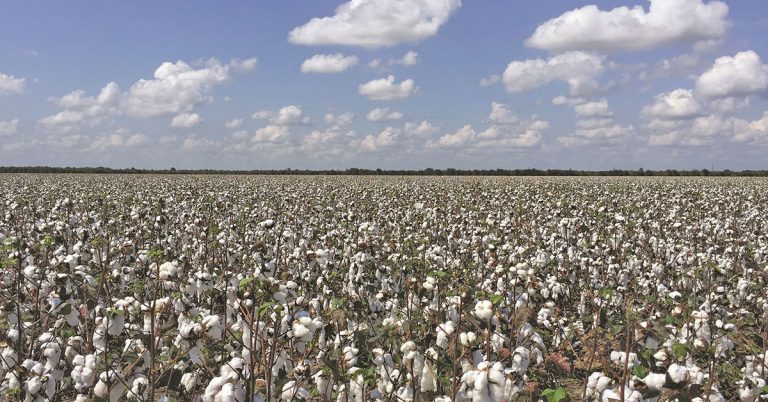 Sugar cane growers have expressed optimism about using cotton production as part of a diversification strategy.
This emerged in a recent study conducted as part of the Sugar Value Chain Master Plan, according to Andrew Russell, chairperson of the South African Cane Growers' Association.
In recent years, the sugar industry had faced a range of challenges from drought and plunging global sugar prices, to the threat of cheap imports and the tax on sugar-sweetened beverages, commonly referred to as the sugar tax.
The master plan was designed to help the industry recover from these challenges, and to position the industry for a prosperous future, with one aspect being considering whether the production of sugar cane products, other than sugar, would be more profitable, and whether diversifying into other crops, such as cotton, could be beneficial for producers, Russel said.
The study found that cotton could be a profitable rotation crop for sugar cane producers, and that it held benefits for soil health as well.
Cotton also required relatively low start-up capital, making it an ideal rotational crop for small- scale growers.
When cotton was farmed on a small scale, it also created additional short-term job opportunities for cotton pickers during the harvesting process, compared with the high capital outlay for expensive mechanisation associated with commercial operations.
According to the report, new genetically modified varieties of cotton could produce yields of between 4t/ha and 5t/ha under irrigation, which amounted to a return of about R35 000/ha.
While this was nowhere near the revenue that could be generated per hectare for sugar cane, it was preferable to having no income while growers allowed their lands to lay fallow between plantings.
Dreyer Senekal, a commercial sugar cane grower in KwaZulu-Natal agreed that there was good potential for using cotton as a rotational crop.
"I have been using cotton as a rotational crop for the past four years. When we [remove] old cane after seven to 10 years, we establish cotton in March, and harvest in September. We then plant sugar beans, allowing us an additional income before we replant the cane within a 12-month period," he explained.
Senekal said the strong tap root of cotton loosened up the soil compaction caused by sugar cane production, and because it was Roundup Ready seeds, weed infestation could be managed before re-establishing cane.
"I am experiencing a 10% to 15% yield increase in my cane after the cotton and sugar bean rotation," he said.
Challenges associated with cotton mentioned in the report were the limited number of cotton gins in South Africa, which typically made production machinery available to growers, helping to keep start-up costs low.
More extension assistance was also required, especially in areas new to cotton production, the report added.