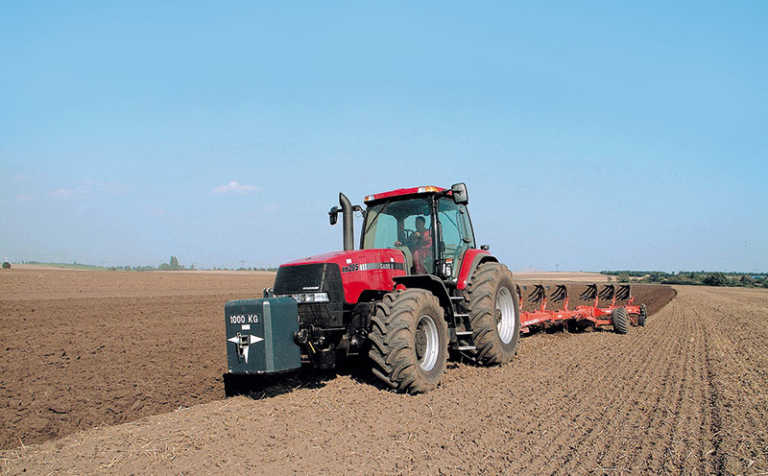 According to statistics from the South African Agricultural Machinery Association (SAAMA), February 2018 saw the only drop in monthly tractor sales so far this year.
SAAMA reported that the 2 331 tractors sold nationally for the year-to-date April 2018 were 12,8% up on the 2 066 units sold over the first four months of last year.
However, also according to SAAMA's statistics, South Africa's January to April 2018 combine harvester sales of 83 units were 4,6% down on the 87 units sold over the same period in 2017.
April 2018's national combine harvester sales of 29 machines were 3,3% lower than the 30 units sold in the same month last year.
Lucas Groenewald, SAAMA's chairperson, said that SA's continued good tractor sales this year indicated that sentiment in this market segment remained positive.
"The very recent weakening of the rand may have meant that some buyers have brought forward their [tractor] buying decisions. Although most tractor sales are traditionally into the annual grain cropping areas, it is likely that current sales into the perennial horticultural areas are now taking place as these [latter] farmers can now realise better prices for their exports," he said.
Commenting on SAAMA's April 2018 agricultural machinery sales statistics, Wandile Sihlobo, Agbiz's head of agribusiness intelligence, said these figures mirrored the agricultural sector's optimism ahead of the winter crops planting season.
"We believe that tractor sales will remain solid in May 2018 as the winter crops planting process continues and [sales will] probably reach 444 units," he said.
Sihlobo said that even with the small decline in combine harvester sales between April 2017 and April 2018, these particular sales were on a "positive footing".
This was partly due to the "fairly stronger" domestic currency last month in combination with expectations of a good 2017/18 summer grains and oilseeds harvest of 15,2 million tons.
"With this recent upturn in tractor sales, industry forecasts have now been revised upwards to a level of up to 6 700 units, or approximately 5% up on 2017 sales [of 6 362 units]," said Groenewald.