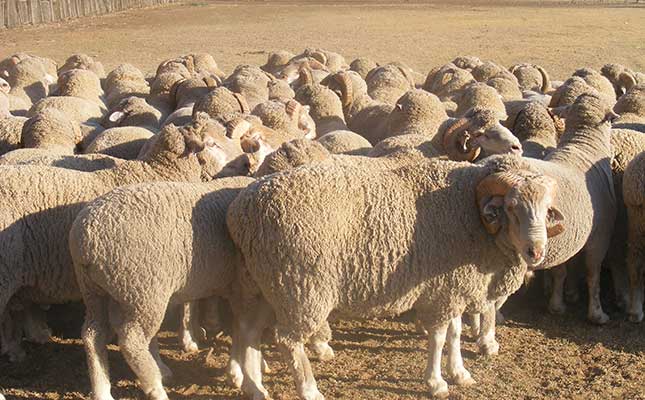 Billy van Zyl, chairperson of the National Wool Growers' Association (NWGA), told Farmer's Weekly that the announcement about the lifting of the ban came as "the proverbial new lease on life", given the fact that the majority of wool producers were still in a phase of rebuilding their flocks after the devastating drought conditions experienced over the past few years.
"If the ban was allowed to continue it could have had a devastating impact on the entire wool value chain. That is why we are so grateful for the input from government's side to get it set aside by the Chinese authorities.
"We are also highly appreciative of the role organised agriculture structures, especially Agri SA and the NWGA, played in this regard. Without these structures, we would have been hard pressed to regain our position in the Chinese market," Van Zyl added.
The Minister of Agriculture, Land Reform and Rural Development, Thoko Didiza, and the Minister of Trade, Industry and Competition, Ebrahim Patel, made the announcement that China had lifted restrictions on the import of wool from South Africa in a joint statement on Thursday (23 August).
According to the statement, the annual South African wool clip was valued at around R5 billion, with between 70% and 80% of the clip exported to China.
China imposed an import ban on South African wool following foot-and-mouth disease (FMD) outbreaks in parts of the country in April this year.
Van Zyl said the impact of the ban on communal and smallholder wool producers had been "crushing".
Didiza pointed out in the statement that over and above the 8 000 South African commercial sheep farmers, there were also about 40 000 communal smallholder farmers.
The communal and smallholder farmers produced 14% of South Africa's total wool exports. According to her, the South African wool industry had already lost an estimated R734 million due to the ban on wool exports to China.
Leon de Beer, NWGA general manager, previously told Farmer's Weekly that the ban was "unwarrantable".
According to him, all the protocols demanded by China had been strictly adhered to, and no cases of FMD had been reported in the small-stock sector.
De Beer described the ban as the biggest challenge the South African wool production industry had had to face over the past two centuries.