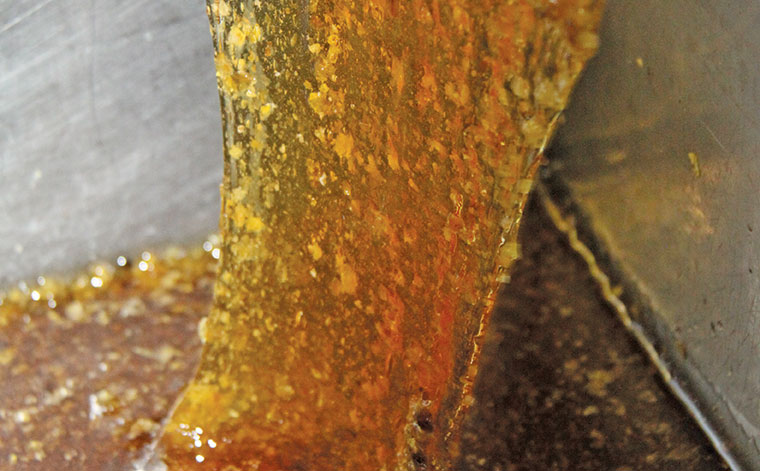 South Africa's recent ban on imports of non-irradiated honey from Zambia has been described as a "good thing" by the chairperson of the SA Bee Industry Organisation (SABIO), Mike Miles.
The ban was implemented following the discovery of a batch of imported of non-irradiated Zambian honey reportedly containing specimens of the American foulbrood (AFB) Paenibacillus larvae that's deadly to bees.
Miles praised SA's department of agriculture (DAFF) for intercepting the consignment of honey before it could enter South Africa's borders to possibly infect the country's AFB-free wild and commercial hives.
AFB is presently limited mainly to parts of the Western Cape and its immediate surrounds, and strict controls are in place to minimise the risk of it spreading across the rest of South Africa.
DAFF's Plant Health Directorate distributed a notice to SA's bee industry and honey importers informing them of the AFB discovery in the shipment of Zambian honey and of the subsequent ban on further imports of non-irradiated honey from the Southern African country.
"Considering that Paenibacillus larvae was detected from pure honey imported from Zambia, all consignments of pure honey imported from Zambia shall be subjected to irradiation and all import permits will be withdrawn," said the notice.
"You are advised to contact [the] DAFF office responsible for issuing permits so that new permits can be issued to you with irradiation as a requirement."
A statement issued by Zambia's High Commission in SA (ZHC SA) said the commission was protesting the ban on imports of non-irradiated Zambian honey.
The statement said, its high commissioner, Emmanuel Mwamba, had stated the ban was implemented without their first having followed due procedures and trade regulations.
"Mr Mwamba has urged the authorities in South Africa to immediately reverse the ban on importation of pure honey [from Zambia] until the laid down procedures and verification were done by experts from both countries," said the statement.
Miles told Farmer's Weekly SABIO had long been concerned about the safety of Zambia honey imports "because they are not irradiated due to trade agreements" between Zambia and SA.
"Now we need to ascertain the original source of the bacterium," he continued.
"This can be done. It's a concern if the American foulbrood found in Zambian honey is coming from outside of Zambia."
Wandile Sihlobo, Agbiz's head of agribusiness intelligence, said Zambia's concerns regarding the ban on honey imports from that country were "understandable considering that South Africa is the biggest export market for Zambian honey".
It was estimated that South Africa's honey consumption was around 5 000t annually and that domestic honey production stood at approximately 2 000t/year.
Largely as a result of this supply deficit, South Africa imported 4 206t of honey labelled as 'natural honey' in 2017.