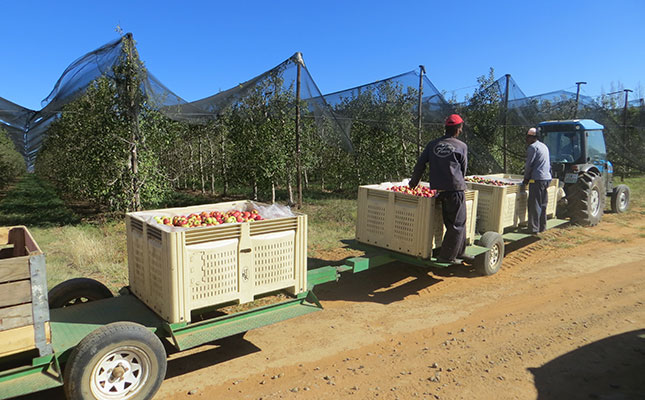 The agriculture sector is one of two sectors that contributed to an increase in employment in South Africa, with 5 000 people employed in the second quarter of 2019, according to Statistics South Africa's quarterly labour force survey.
The country's unemployment rate increased by 1,4% (455 000 people) from 27,6% in the first quarter(Q1) of 2019 to 29% in Q2.
"Employment increased in two of the four sectors in Q2: 2019; with the informal sector recording the largest employment gains of 114 000, followed by the agriculture sector with 5 000. The formal sector and private households declined by 49 000 each, resulting in the net increase of 21 000 people in total employment," said the report.
READ Major losses for Canadian agri sector due to labour shortages
Sifiso Ntombela, head of the trade research unit at the National Agricultural Marketing Council, said the increase in the agriculture sector coincides with activities happening in the sector that include the harvest season of summer grains and crops in most provinces, as well as activities in the livestock sector, where farmers are moving most of their animals to feedlots in preparation for winter, when there will be less grazing.
Looking at employment in industries by province, the Western Cape had the largest decrease in agricultural employment in Q2, dropping to 182 000 employed people from 225 000 in Q1.
READ New on-site medical care for Grabouw fruit company workers
"This is due to the fact that the Western Cape is largely a deciduous fruit industry, which currently not in season. Other drivers include drought and the low volumes of grapes, which had an impact on the wine industry," said Ntombela.
Limpopo saw the largest increase compared with other provinces, where the  124 000 people employed in the agriculture sector in Q1 jumped to 141 000 in Q2.
Ntombela said citrus had been performing well for the past three years in Limpopo and Mpumalanga, following the planting of new citrus plants. Limpopo has also been thriving with vegetable farming, especially tomatoes.