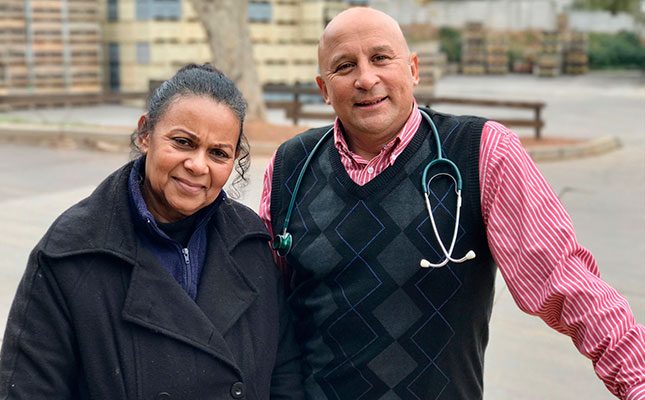 Two-a-Day, a fruit growing, packing and marketing company in Grabouw, recently launched a wellness programme and day clinic for its employees, which will enable them to receive medical treatment and minor surgery on the premises.
The wellness programme is run by Dr Anthony Hess, assisted by professional nurse Cheryl Bozman, who can now perform advanced screening for diseases and various minor surgeries on the premises.
The first surgery was performed on one of the workers, who was about to be married and was disfigured after earrings were torn from his ears during a robbery.
"His earlobes were split in two. The surrounding hospitals were unable to [perform] the procedure before the wedding and, with the patient's consent, we performed it in our day surgery," Hess said.
A wide range of surgical instruments was also purchased for the clinic.
"One of the latest acquisitions is automated external defibrillators to shock the heart. This is an essential instrument in a cardiac emergency. A wide range of the general workforce will be trained how to use it. Advanced life support is now [also] possible in the clinic," said Hess.
All medical consultations, emergencies, minor surgical procedures and occupational health services would be provided to the workers and their family members at a nominal cost, he said.
According to Dimitri Jacobs, director of human resources at Two-a-Day, the wellness programme had already resulted in a more than 2% reduction in absenteeism, which amounted to an annualised saving of more than R1 million in lost productivity.
Hess said the future plans for the facility was to offer medical services to all 60 member farms in the Two-a-Day group, and to provide affordable chronic care to workers.
"I am not aware of any other similar programmes, but encourage the agricultural community to explore the same [programmes]. I am willing to assist with the setting up [of such facilities]."