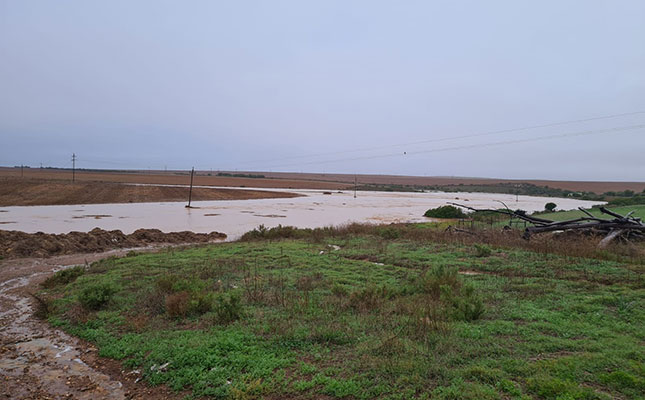 Although the heavy downpours accompanying the intense cold front system that made landfall in the Southern Cape on Wednesday, 5 May, have been welcomed, it resulted in some damage and disruption.
Toit Wessels, Grain SA's representative in the Southern Cape region, told Farmer's Weekly that the Greyton and Riviersonderend areas had been particularly hard hit, with up to 300mm recorded in some parts.
READ Cold-tolerant tilapia can weather winter's chill
"Grain plantings were already between 50% and 60% complete in the area. The heavy downpours definitely caused damage in these areas in terms of lands that were washed away."
Wessels pointed out, however, that the Swartland region in the Western Cape, for example, received no rain at all and wheat farmers were currently planting in the dust.
Richard Krige, vice-chairperson of Grain SA who farms near Caledon in the Overberg, also welcomed the rain.
"In recent years, the Overberg experienced dry conditions during planting season. During some years we could only start planting in mid-June as we only [received] decent rain by then."
Krige measured 99mm of rain on his farm, and said that according to the farm's rainfall data, this was only the fifth time since 1937 that more than 100mm of rain had been measured in May.
READ Beat the heat! How to care for livestock in extreme weather
Although he conceded that such a weather system always resulted in some damage, he said the good downpours would definitely have a positive impact on soil moisture levels and was "a fantastic start to the season".
He added that the rainfall would also be good for pasture growth.
"It's been a long time [since] farmers [did not] need to feed their animals during winter until spring. Hopefully the rain will drastically change this situation and bring some relief when it comes to the feeding of animals."
Weather forecasts indicated that the rainfall would continue on Friday across the Overberg region.