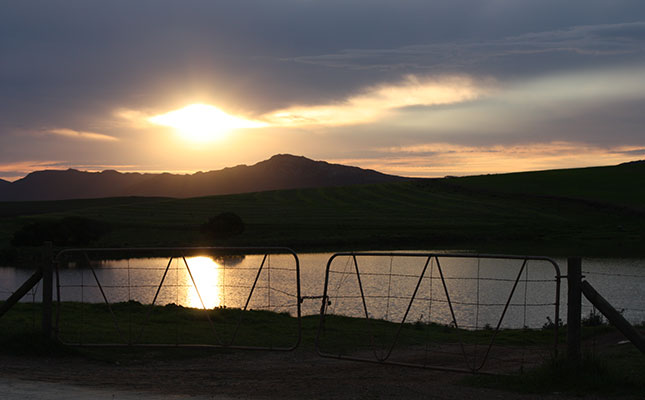 Outlining their expectations for President Cyril Ramaphosa's State of the Nation Address (SONA), scheduled for Thursday, 10 February, agricultural associations agreed that more action and less talk about economic recovery was needed.
Neo Masithela, chairperson of the African Farmers' Association of South Africa, said he hoped that Ramaphosa would focus on the key fundamentals affecting economic growth, and particularly agriculture, as one of the major contributors to the economy.
READ Ramaphosa singles out agri achievements during #SONA2021
"We hope to see government addressing the gap between the haves and the have nots in the agriculture value chain as a whole, to create a unified industry that would be more sustainable in the long run."
He said the importance of smallholder farmers and the informal market in ensuring food security, particularly in rural areas, became more apparent during the initial stages of the COVID-19 pandemic.
However, these farmers needed to be strengthened to unlock their full potential, render them less vulnerable to risks, and lift them out of poverty.
Masithela said, for this reason, interventions needed to focus on improving market access, locally and internationally, strengthening the Land Bank, and increasing financial, business and production support for developing farmers.
READ Tips for running a farm's finances in tough times
He said he also hoped that Ramaphosa would announce financial relief for farming communities that had suffered losses due to recent heavy rainfall and subsequent flooding in several regions during the past couple of months.
Christo van der Rheede, executive director of Agri SA, said the association's relationship with government had improved over the past few years, but what it now wanted to see was action.
"We want to see people and government being held accountable for what they say and do, the physical implementation of interventions to grow the economy and address poverty, an end to corruption and the prosecution of people guilty of corruption, as well as a policy environment that fosters economic growth."
He added that the collapse of municipal services and infrastructure needed urgent attention.
"These challenges are driving up costs, preventing farmers from reaching their full productive potential, and resulting in the agricultural industry not reaching its full potential in terms of land reform, job creation and food security."
Agri SA also wanted to see the completion and implementation of the agricultural masterplans, and for people to be held accountable for its implementation, he said.
"We have had so many beautiful plans based on sound policies and good intentions, such as the National Development Plan and Operation Phakisa, but so far few of them [have come] to fruition."
Bennie van Zyl, general manager of TAU SA, said the association did not expect much from SONA, as he thought the ANC was currently more focussed on its own survival than what was best for the country.
"What we need now is rational policies that would foster economic growth and breathe new life in the economy. The ANC, unfortunately, is still on the expropriation without compensation bandwagon, which is causing uncertainty and negatively affecting investment, while cadre deployment has resulted in the collapse of various services, from transport and rail to water and electricity."
Van Zyl added that Ramaphosa would probably make mention of burning issues, such as education and rural safety, but in the end, implementation would be negatively affected by "the fiscus that has been emptied out by corruption".
Follow @FarmersWeeklySA for #SONA2022 updates.