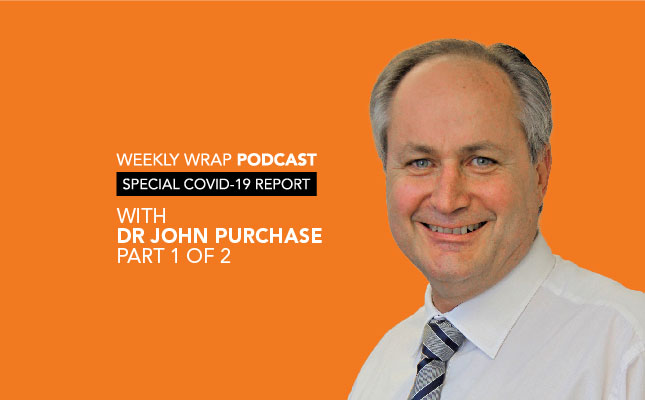 In this fourth installment of our special coronavirus disease (Covid-19) pandemic podcast series Farmer's Weekly editor, Denene Erasmus, brings us the good news that despite the lockdown further delaying printing of the magazine, the team has decided to publish the 1 May and 8 May editions for free, online, on multiple digital platforms.
Erasmus shares a rundown of some of the features to look forward to in the 1 May issue.
Sabrina Dean speaks to Dr John Purchase, CEO of Agbiz, about some of the interventions by agribusiness leaders prior to- and during the lockdown aimed at keeping agricultural supply chains fully operational.
Purchase also talks about the state of food security in South Africa and about the impact of the lockdown on agricultural exports.
Listen to the report now:
Episode 7. Special Covid-19 Report – Agribusiness part 1 of 2- The Weekly Wrap