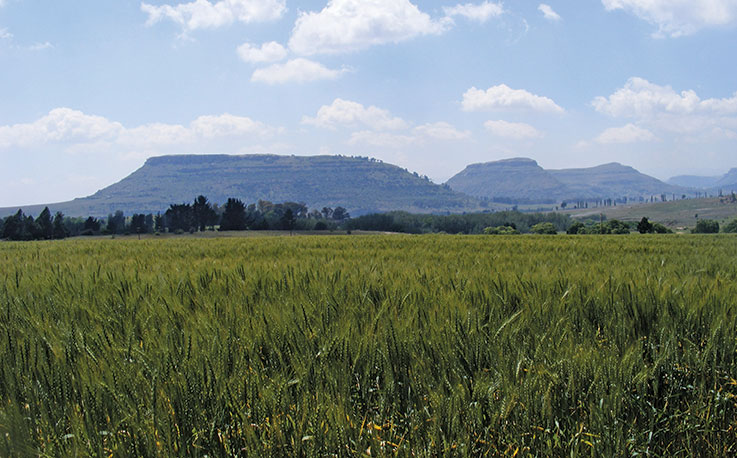 Speaking at Mpumalanga Agriculture's annual congress, he explained that the run-up to the ANC's national conference in Mangaung in December will be fraught with radical political statements.
"You are living in an unstable democracy and you must get used to it. But remember that there are more opportunities to make money in an unstable environment than in a stable one. China has seen this potential and is making plans for massive investment."
Croucamp assured farmers that land grabs are unlikely to happen, saying that those within the ANC who support land expropriation "are by far in the minority".
Instead, "issues like mining, stock theft and rising input costs are a bigger threat," said Croucamp.
"Despite all the issues our farmers face and the lack of subsidies, they still manage to produce 33% above the expected capacity for the country," he said.
The government is aware of the fact that agriculture has the most potential when it comes to job creation, it just doesn't know how to get consensus within all the factions as to how to make job creation possible on a large scale, continued Croucamp.
Speculating about who will be put forward as the ANC's next presidential candidate at Mangaung, Croucamp said that he rates deputy president Kgalema Motlanthe highly.
He added that this will be good news for SA, as Motlanthe is far more likely to implement the National Planning Commission's ideas, which will go a long way to fixing many of the country's ills.
"The weak management of the country that's currently plaguing us is as a direct result of Zuma's term as president. The ANC supporters are getting gatvol and aren't likely to support him again."
Croucamp advised farmers to stay away from ideology and rather get involved in organisations and communities.
"Farmers must know what's going on around them. When it comes to negotiations, the government can't ignore organisations that have money and numbers behind them," he said.
"SA politics is all about negotiations and compromise. So far it has worked well, but the public must continue to be involved."