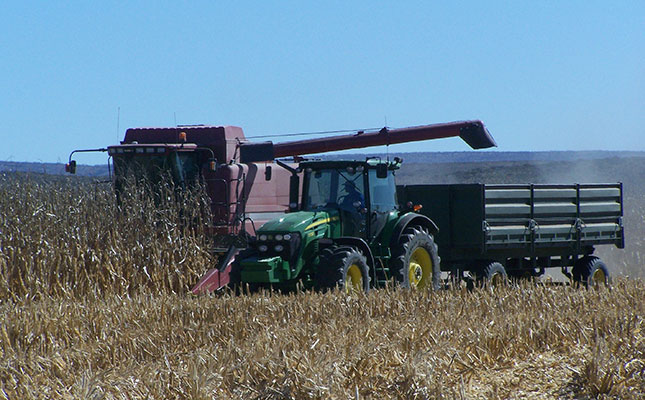 Despite an extraordinary year characterised by suppressed GDP growth, record high fuel prices, changing consumer patterns, and a reduction in travel due to the COVID-19 pandemic, Kaap Agri has delivered a strong financial performance for the year ended September 2021.
Sean Walsh, Kaap Agri CEO, said in a statement that the group performed at consistently strong levels throughout the year, achieving double digit earnings growth.
"I'm very proud of our performance and achievements, which were driven by disciplined execution of our strategic priorities, and confirms the resilience of our growth and diversification strategy," he said.
Trading in agricultural, fuel and related retail markets in Southern Africa, the group's revenue increased 23,4% to R10,6 billion, up from R8,6 billion in the previous financial year, with a like-for-like comparable growth of 12,6%.
This was achieved on the back of a 17% increase in the number of transactions, with recurring headline earnings per share (RHEPS) increasing 21,7% to R477,55c.
Relative to 2019, a non-COVID-19 reporting period, RHEPS grew 27,3%. A final dividend of 111c/share (2020: 50c/share) was declared, with a total dividend of 151c/share (2020: 50c/share) having been declared for the full financial year, the statement said.
According to Walsh, the fuel industry faced ongoing fuel volume decreases driven by record high prices, changes in consumer driving patterns, as well as lockdown-related reductions in travel and road transport during 2021.
The Fuel Company (TFC), the group's retail fuel and convenience store business, was the hardest hit by COVID-19 restrictions, but still succeeded in achieving 23,3% higher sales than 2019 levels, he said.
Walsh told Farmer's Weekly that he was positive about 2022, and expected a recovery from the economic fallout caused by the pandemic. He said he did not expect any "hard lockdown measures" to be enforced in the year to come.
However, the most significant challenge in terms of grain production would be the ever- increasing input costs and weak exchange rate of the rand against major international currencies.
On the fuel side, he said he expected fewer travel restrictions, which would benefit the fuel industry.
"On the other hand, South African farmers, such as wine grape producers, have revealed themselves as extremely resilient. They have weathered the COVID-19 storm admirably.
"Grain producers in the Swartland, for example, have through a combination of increased yield, precision farming and vastly improved input management, proven themselves as highly effective and competent. This bodes well for the agribusinesses of South Africa," he added.