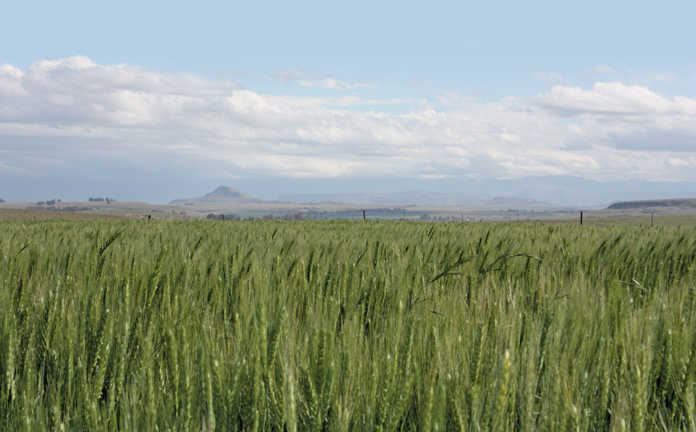 Many producers here were facing the prospect of not harvesting a crop at all this season, he said.
In addition, some would not even have sufficient stubble and residue for livestock and would need to start feeding their animals within a month, he said and added that no rain was anticipated for the region until April next year.
Theron's comments follow the Crop Estimate's Committee (CEC) release of its fourth winter cereals production estimate for 2017.
According to the report, the size of the expected commercial wheat crop had declined more than 4% from the previous estimate of 1,58 million tons.
This was also significantly smaller than last year's harvest of about 1,9 million tons. Theron said the 2016 crop had come on the back of a very poor 2015 season from which producers had still not recovered in terms of carry-over debt.
According to Theron, the CEC was generally very accurate in its estimates but he anticipated that the final harvest figure would be even lower.
There was also still uncertainty about the impact on crops of recent snowfall in the eastern Free State. The canola harvest could also decline even more than expected based on what he had witnessed, Theron said.
The CEC estimated the canola crop to be about 96 000t, which was a 4,2% decline from the third estimate.
The Swartland was facing a disaster, Threon said: "Without fail, all producers are realising smaller than normal harvests".